Summary:
Detention facilities in Dover found to be very poorly equipped to meet their purpose
Date of Publication:
26 October 2020
HM Inspectorate of Prisons concerned by inadequate facilities used for holding migrants arriving on the Kent coast
26 October 2020
EIN
Her Majesty's Inspectorate of Prisons (HMI Prisons) last week published a report following a recent unannounced inspection of facilities used by the Home Office for holding migrants arriving in Dover after crossing the Channel in small boats.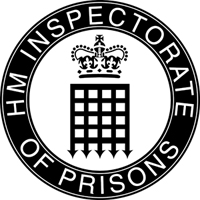 The report examines three facilities on the Kent coast: Tug Haven in Dover, where migrants were first taken from the beach or sea, the Kent Intake Unit (KIU) in Dover, and Frontier House in Folkestone. The facilities are managed on behalf of the Home Office by the contractor Mitie Care and Custody.
You can download HMI Prisons' 60-page report here.
Overall, inspectors from HMI Prisons found that migrants arriving on the Kent coast were held for lengthy periods in inadequate short-term facilities, but were treated respectfully by immigration staff.
"Detention facilities in Dover were very poorly equipped to meet their purpose and important processes had broken down, Peter Clarke, HM Chief Inspector of Prisons, said.
Conditions at Tug House faced particular criticism, with inspectors finding it resembled a building site and was not fit for holding even small numbers of detainees. Reception arrangements were described as "very poor".
The HMI Prisons report stated: "Detainees almost always arrived wet and cold and then usually spent hours in the open air or in containers units, before moving to another detention environment. Basic supplies, including clean and dry clothing, ran out during the inspection."
The treatment of detainees by staff was, however, commended.
Peter Clarke said: "We met detainees who had been extremely traumatised after their long journeys, and their positive feedback on the decency shown to them by many individual staff cannot be underestimated."
HMI Prisons highlighted the following six concerns in its report:
• "The reception facilities at Tug Haven were very poor and those at KIU were unsuitable for the large number of detainees who frequently had lengthy stays. There was no ready access to showers or lockable toilets with seats and lids. Many detainees at Tug Haven were not sufficiently protected from the cold, basic supplies including clothing were running out and detainees were often crowded into spaces where social distancing was not possible. Managers agreed that the environment was not acceptable but not enough progress had been made towards improving the situation, which was especially poor in view of the risks posed by COVID-19."
• "Detainees arriving at Tug Haven routinely had their mobile phones removed from them, and they could not gain access to the contact details for family or friends that were stored on their phones."
• "Detainees' vulnerability was not always identified. Screening interviews were undertaken in the early hours of the morning, making it less likely that vulnerabilities would be identified. No vulnerable adult warning forms had been opened at Frontier House between June and August 2020. An elderly woman was held there for 40 hours. Mitie had not reported any modern slavery concerns and we did not receive information on how many UKVI referrals were made under the National Referral Mechanism."
• "Unaccompanied children were often held overnight with adults and often for too long. Welfare interviews with unaccompanied children arriving in the daytime regularly took place in the early hours of the next morning, which undermined the purpose of the interviews. Some children had not been identified at Dover and were placed on a coach to adult detention facilities."
• "Detainees, including children, were held for far too long and often overnight in facilities with no access to the open air and little or no natural light. Detention reviews frequently did not take place."
• "Health services had developed in response to changing and growing needs, but no overall health needs assessment had been completed to establish what services, equipment and clinical supplies were required."
In response to the report, a spokesperson for the contractor Mitie told Sky News: "It's positive to see the report acknowledge that our colleagues treat detainees with respect including the frequent use of interpretation services to support initial interviews. However, we appreciate there are still areas for us to work on."
A spokesperson for the Home Office told BBC News it took the welfare of people in its care "extremely seriously" and ensured its facilities were "decent and humane". The Home Office added that it has made improvements to Tug Haven since the inspection.
Bella Sankey of the detainee support charity Detention Action was quoted by Sky News as saying: "Wet, cold, unaccompanied children detained in unacceptable conditions with adult strangers, no access to legal advice and little safeguarding, record keeping or basic health screening. This report reveals the brutal reality of how refugee children are treated in Priti Patel's Britain. HMIP makes it absolutely clear that this is not a result of a rise in numbers, it is a result of her lack of care and action."