Summary:
Legal challenge by Deighton Pierce Glynn and Unity Project takes on new urgency due to Covid-19
Date of Publication:
07 April 2020
High Court to hold full hearing on 'no recourse to public funds' policy early next month
07 April 2020
EIN
Deighton Pierce Glynn (DPG) solicitors reported on Friday that the High Court has ordered an urgent full hearing to be held early next month on the Home Office's 'no recourse to public funds' (NRPF) policy.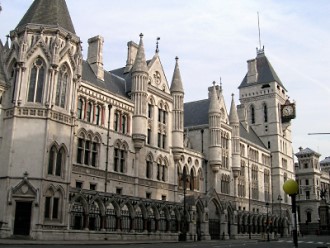 DPG, together with the Unity Project, launched a legal challenge over the NRPF policy, which was introduced in 2012, arguing that it has left tens of thousands of people – mainly families headed by single mothers, many of whose children are British – in abject poverty for years.
The challenge has taken on new urgency due to the Covid-19 pandemic. DPG says that those affected by NRPF who are now left unable to work because of the pandemic need immediate access to welfare support.
Before Friday's initial court hearing, Caz Hattam of the Unity Project told BBC News: "The policy causes intense poverty at the best of times. But since the coronavirus outbreak, things have become desperate. We want an immediate suspension so these families can access basic welfare support during this crisis and, indeed, any future crisis."
Following Friday's hearing, DPG said the Home Office had now made some significant concessions.
DPG stated: "the Home Office made a series of important concessions, including accepting for the first time that the legal challenge to the NRPF policy raises 'serious issues', which should be looked at by the court urgently. It has also issued revised guidance to staff instructing them to 'provide sympathetic and expeditious decision making' during the pandemic when dealing with applicants seeking to have their NRPF condition lifted."
DPG's Adam Hundt also welcomed the High Court's agreement to an expedited hearing in May, saying it put DPG's client in a strong position to challenge the policy as a whole and end the discrimination and damage it causes.
Last June, the Unity Project published a comprehensive 81-page report looking at the impact of the NRPF policy.
The report found that women, including pregnant and maternity stage women, disabled people, and BME British children are disproportionately affected by the NRPF policy and are more likely to experience destitution.
Caz Hattam told the Guardian in June: "The policy is creating second-class citizens, the majority of whom are BME. We're seeing children in Britain growing up in abject poverty because the Home Office is barring their parents from claiming any kind of state support, including child tax credits or in-work benefits. Whole families are sleeping on the floor or on sofas. These children might never have had a birthday cake or been on a school trip."
Before last week's hearing, a spokesperson for the Home Office told BBC News: "The government is supporting people through this crisis and nobody should find themselves starving or destitute.
"Measures we have brought forward, such as rent and mortgage protections, and food vouchers, are not considered public funds and can be accessed by those migrants with leave to remain who meet the eligibility criteria."
In an update posted yesterday, DPG said that in response to Covid-19, the Government has confirmed that free school meal provision will now be extended to some families with NRPF or who rely on Home Office support under section 4 Immigration & Asylum Act 1999.
DPG added: "The mechanism under which this will be done is currently unclear, and we will circulate further information as soon as it is available, but families in the above categories should not wait to apply to their local authority for free school meals."