Summary:
Report details six changes that have proved beneficial to applicants, legal representatives, the courts and Home Office
Date of Publication:
29 October 2020
Greater Manchester Immigration Aid Unit report highlights positive immigration changes made during Covid-19
29 October 2020
EIN
Greater Manchester Immigration Aid Unit (GMIAU) last week published a brief new report highlighting positive immigration changes introduced during the Covid-19 pandemic.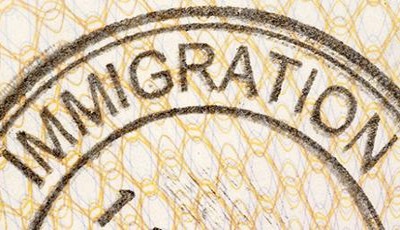 The 15-page report can be downloaded here.
GMIAU explained: "2020 has self-evidently presented huge challenges for people trying to navigate the immigration system, as well as for the Home Office and the courts in carrying out their functions, and for us at GMIAU supporting our clients. We've had to rapidly adapt our usual ways of working and re-think the norms about how things are done. However, some of the changes we've made are here to stay because our evaluation is that they provide benefit not just in times of public health emergency."
GMIAU's report highlights six changes that its evidence shows have proved beneficial to people making applications, to legal representatives and to the government and judiciary in terms of efficiency, effectiveness and fairness.
The six changes detailed in the report are as follows:
fresh claim for asylum applications can be submitted electronically;
people can register in-country initial asylum applications at six locations around the country;
applications to the Upper Tribunal, Court of Appeal and Administrative Court can be submitted electronically;
digital signatures and signatures of legal representatives accepted on applications for the destitution domestic violence concession;
electronic copies of documents can be submitted with immigration applications;
biometric information submitted as part of a person's previous immigration application can be reused.
GMIAU calls for the changes to be made permanent, saying; "In each case there has been a shift towards digital processes and away from unnecessary physical interactions. While not underestimating the challenges of digital inclusion, we believe there is a clear case for these measures, originally conceived as temporary, to be made permanent and in some cases expanded."
The report concludes: "The changes outlined in this report have made tangible differences to the lives of people making immigration applications during 2020. In our view they have also added flexibility and agility to decision making and court processes, while enabling us as legal aid providers to work more effectively and efficiently. Our hope is that both the Home Office and the courts build on learning through lockdown so that these changes, brought about by COVID-19, are here to stay."