Summary:
Plans include High Potential Individual route, a scale-up route and a revitalised Innovator route
Date of Publication:
27 July 2021
Government's ambitious 'innovation strategy' outlines plans for new visa routes to make the UK the easiest country in the world for top talent to enter
27 July 2021
EIN
The Department for Business, Energy & Industrial Strategy last week released a new 'innovation strategy' document which sets out the Government's ambitious plans to make the UK a world-leader in science, research and innovation.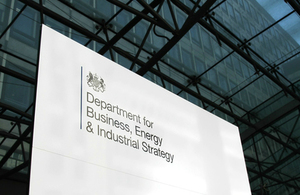 The 116-page document is available here and it provides some details of planned new visa routes that will be of interest to readers of EIN working in business and commercial immigration. We've excerpted the relevant section below for easy reference.
The Government says it intends to make the UK the most exciting place for innovation talent and it also intends to make the UK the easiest country in the world for top innovative talent to enter.
"We are opening our borders to top talent. World-leading innovators should see the UK as the place to make their ideas reality. We are reforming our migration system to be open to them and let them change the world here," the innovation strategy states.
Bear in mind, however, that the innovation strategy "sets out the government's vision to make the UK a global hub for innovation by 2035" so it is not clear what timetable the Government might be working to.
The section of the document setting out plans for the new visa routes follows below:
__________________________________
Department for
Business, Energy
& Industrial Strategy
UK Innovation Strategy
Leading the future by creating it
July 2021
[…]
Opening our borders to top talent
We are making the United Kingdom the easiest country in the world for top Innovative Talent to enter, continuing our proud history of talented researchers and teams seeking opportunities here and creating the future. In the mid-twentieth century, we benefited from a surge of high-skilled migration that helped seed the Cambridge Life Sciences cluster, including Sydney Brenner, Max Perutz and James Watson, and we must do the same today.
This openness to global talent has key benefits for the United Kingdom:
• It greatly expands the amount of talent we have available to innovate. Talent is equally distributed globally, meaning most of the top talent is not home grown.
• It diversifies the perspectives and skills we have available. Each education system and culture has its own strengths and limitations. The wider the range of perspectives and backgrounds, the more likely we are to find the hidden treasure we seek.
• It makes us a global hub for science and technology. Science operates through social networks. In the 1960s and 70s, the Cambridge Laboratory of Molecular Biology trained a generation of America's top molecular biologists, forging lasting links between the UK and the US biotech sectors. Today, DeepMind places the UK at the forefront of the global AI endeavour.
For the first time, we have created a dedicated cross-departmental unit, the Office for Talent, driving a proactive approach to bringing talent to the UK. The Office for Talent's roles include:
• Advertising to Innovators the benefits of making the United Kingdom their home.
• Ensuring the UK is open and welcoming to highly skilled migrants.
• Coordinating pro-active recruitment of top talent in critical priority sectors.
As well as developing our own talent, we want the UK to be a magnet for the world's best innovators and entrepreneurs. Skilled migration is strongly associated with higher levels of innovation and entrepreneurship, [66] and individuals from overseas bring complementary skills, knowledge, and ideas to the workplace. [67] A diverse workforce with a global outlook can identify opportunities and new openings, and access to overseas talent is crucial for driving the growth and competitiveness of high-growth businesses. The Global Talent visa route is open to those who are leaders or potential leaders in the fields of academia or research, arts and culture, or digital technology. In May 2021, we delivered on our commitment in Build Back Better: our plan for growth to expand the route so that global prize winners automatically qualify, and the UK government will look to broaden the list of prizes later this year.
Furthermore, as part of our plan for growth, the UK government will introduce a new High Potential Individual route to make it as simple as possible for internationally mobile individuals who demonstrate high potential to come to the UK. Eligibility will be open to applicants who have graduated from a top global university. The UK government will explore the scope to expand eligibility to other characteristics of high potential. There will be no job offer requirement, giving individuals the flexibility to work, switch jobs or employers and make contributions to the UK economy. The route will also allow eligible individuals to extend their visa and settle in the UK, subject to meeting specific requirements.
A scale-up route will also support UK scale-ups by allowing talented individuals with a high skilled job offer from a qualifying scale-up at the required salary level to come to the UK. Scale-ups will be able to apply through a fast-track verification process to use the route, so long as they can demonstrate an annual average revenue or employment growth rate over a three-year period greater than 20%, and a minimum of 10 employees at the start of the three-year period. UK Government will explore whether scale-ups who can demonstrate an expectation of strong growth in future years may also qualify following a review. The route will allow eligible individuals to work, switch jobs or employers. Individuals will be able to extend their visa and settle in the UK, subject to meeting specific requirements.
A revitalised Innovator route will allow talented innovators and entrepreneurs from overseas to start and operate a business in the UK that is venture-backed or harnesses innovative technologies, creating jobs for UK workers and boosting growth. We have reviewed the Innovator route to build a competitive offer. We will do this by:
• Simplifying and streamlining the business eligibility criteria. Applicants will need to demonstrate that their business venture has a high potential to grow and add value to the UK and is innovative.
• Fast-tracking applications. The UK government is exploring a fast-track, lighter touch endorsement process for applicants whose business ideas are particularly advanced to match the best-in-class international offers. Applicants that have been accepted on to the Department for International Trade's Global Entrepreneur Programme will be automatically eligible.
• Building flexibility. Applicants will no longer be required to have at least £50,000 in investment funds to apply for an Innovator visa, provided that the endorsing body is satisfied the applicant has sufficient funds to grow their business. We will also remove the restriction on doing work outside of the applicant's primary business.
The new Global Business Mobility visa will also allow overseas businesses and innovative companies greater flexibility in transferring workers to the UK, in order to establish and expand their businesses.
These reforms will sit alongside the UK government's Global Entrepreneur Programme (GEP) which has a track record of success in attracting high skilled migrant tech founders with IP-rich businesses to the UK. The programme will focus on attracting more international talent to support the growth of technology clusters including through working with academic institutions from overseas to access innovative spinouts and overseas talent.
Through the Graduate Route we are also granting international students with UK degrees 2 years, 3 years for those with PhDs, to work in the UK post-graduation. This will help ensure that we can attract the best and brightest from across the world while also giving students time to contribute to our innovation needs.
These are all in addition to our existing skills visa schemes for those with job offers in the UK.
[…]
[66] Burchardi K.B. et al (2020) 'Immigration, Innovation and Growth'. Available from: https://www.nber.org/papers/w27075; For immigration to influence innovation takes time and scale: across US counties, an influx of 2,500 high-skilled immigrants adds one more patent per 1,000 population over 5 years. The receiving county also experiences net job creation in the same period.
[67] BIS (2015) 'The impacts of migrant workers on UK businesses'