Summary:
Home Office says a limit would severely constrain its ability to maintain effective immigration control
Date of Publication:
06 August 2019
Government criticised for rejecting Commons committee's recommendation for a 28-day limit on immigration detention
06 August 2019
EIN
Detention Action last week expressed extreme disappointment after the government rejected a recommendation by Parliament's Joint Committee on Human Rights for a 28-day limit on immigration detention.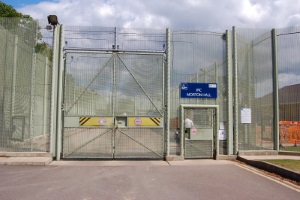 The now-former immigration minister Caroline Nokes (since replaced by Seema Kennedy) wrote to the Joint Committee on Human Rights last month with the Home Office's response to its recommendations.
Nokes said that detention plays a "necessary but strictly limited" role in a "fair and humane" immigration system, and the Government's strategic priorities included keeping the use of detention to a minimum.
In response to the Committee's recommendation for a 28-day limit, the Home Office's response stated: "The Government believes that an immigration detention time limit of 28 days would severely constrain the ability to maintain balanced and effective immigration control, potentially incentivise significant abuse of the system, and put the public at risk. Any time limit would require a significant and costly reengineering of a wide range of cross-government and judicial systems to mitigate these consequences. Even countries that do apply a time limit to immigration detention do not operate such a short one. There are considerable existing safeguards, and we are taking steps to strengthen these. We keep under close review the package of detention reforms that are already in train, to understand how we can continue to have a detention system that is fair to those who may be detained, upholds our immigration policies, acts as a deterrent to those who might seek to frustrate those policies, and protects vulnerable people and the public."
Harriet Harman, the Chair of the Joint Committee on Human Rights, said immigration detention is arbitrary, unfair and breaches human rights and she was hopeful that MPs would back an end to indefinite detention.
"Repeated detention and release, which characterises the system, shows that it must be reformed. Parliament will have the opportunity to consider changing the law to protect people from arbitrary detention when the Immigration Bill is brought back. I'm hopeful that with the strong cross party backing for the proposals from our committee and the Home Affairs Committee it will do so," Harman stated.
The Independent reported last week that MPs David Davis, Andrew Mitchell and Dominic Grieve called on the Home Office to urgently reconsider its decision to reject a time limit.
David Davis told The Independent that the absence of a time limit was "clearly perverse", while Andrew Mitchell was quoted as saying: "I am sure that the Home Office will want to think carefully about this because when the matter comes before the House of Commons, as it undoubtedly will, the House of Commons may well take a different view."
James Wilson, Acting Director of Detention Action, said: "We are extremely disappointed by the government's response to the JCHR's recommendation. We believe that the government is relying on slogans and unsupported claims, rather than the independent evidence available. Far from striving for a 'balanced and effective' system, it continues to opt for one that is beset by inefficiencies, routinely ensnares vulnerable trafficking survivors, and releases the majority of people detained after pointlessly depriving them of their liberty."