Summary:
British Nationals (Overseas) to have 5 years limited leave to remain and path to full citizenship
Date of Publication:
02 July 2020
Foreign Secretary announces new immigration route after China imposes national security law on Hong Kong
02 July 2020
EIN
Foreign Secretary Dominic Raab and Home Secretary Priti Patel announced yesterday that new immigration arrangements will be put in place for British Nationals (Overseas) following China's imposition of a national security law on Hong Kong.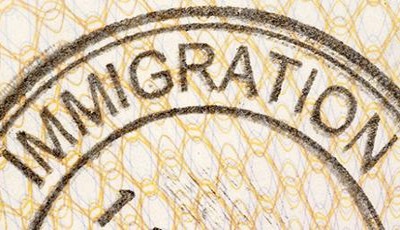 The new immigration rules will give BN(O) citizens the right to live and work in the UK for longer and provide a path to full British citizenship.
In a statement to the Commons, the Foreign Secretary said:
"And I can tell the House that after detailed discussions with my Right Honourable Friend the Home Secretary, I can confirm that we will now proceed to honour our commitment to change the arrangements for those holding British National (Overseas) status.
"I can update Honourable Members that we have worked with Ministers across Whitehall and we have now developed proposals for a bespoke immigration route for BN(O)s and their dependants.
"• we will grant BN(O)s 5 years limited leave to remain, with the right to work or study
• after these 5 years, they will be able to apply for settled status
• and after further 12 months with settled status, they will be able to apply for citizenship
"This is a special, bespoke, set of arrangements developed for the unique circumstances we face and in light of our historic commitment to the people of Hong Kong.
"All those with BN(O) status will be eligible, as will their family dependants who are usually resident in Hong Kong. The Home Office will put in place a simple, streamlined, application process, and I can reassure Honourable Members that there will be no quotas on numbers.
"I want to pay tribute to the Home Secretary and her excellent team at the Home Office for their work in preparation for a moment, let's face it, we all dearly hoped would not arrive."
Raab added that the Home Secretary will set out further details in due course.
Home Secretary Priti Patel said yesterday: "China's decision to impose national security legislation on Hong Kong is deeply regrettable. Now China have imposed this law we will launch a new immigration route for British Nationals (Overseas) and their families. The UK has a historic and moral obligation to British Nationals (Overseas) in Hong Kong and we will honour our commitment to them."
Writing on Free Movement, immigration solicitor John Vassiliou speculated that the new route appears to most closely mirror the existing UK Ancestry visa, and it could mean that a family of four applying to come to the UK with BNO visas would need to pay in excess of £15,000 in fees.
"If this is indeed what comes to pass, despite all of the positive noise, this visa offering will only be for the rich and will effectively exclude Hongkongers who hold BNO status but lack that kind of up-front capital," Vassiliou said.