Summary:
Government reaffirms Syria remains unsafe after Home Office decision suggested asylum seeker could be safely returned
Date of Publication:
11 January 2022
Following recent article in the Guardian, the Home Office confirms it is not returning refused asylum seekers to Syria
11 January 2022
EIN
The Home Office confirmed today that it is not returning people to Syria.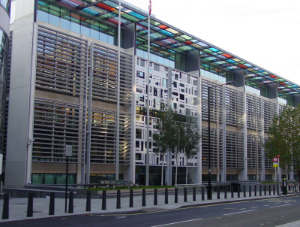 In a post on its official Twitter account, the Home Office said: "In the current circumstances we are not returning people to Syria. The UK Government agrees with the UN judgement that Syria remains unsafe for them."
Jonathan Hargreaves, the UK Government's Special Representative for Syria, later added: "UK position remains unchanged: Syria is not currently safe for refugee returns. We are not sending people back to Syria."
It follows an article by the Guardian on Sunday reporting that a refused Syrian asylum seeker had been told it would be safe for him to be returned to the country.
The 25-year-old man sought asylum in the UK in May 2020 after fleeing forced military conscription in Syria.
According to the Guardian, the man received a refusal letter from the Home Office in December which stated: "It is not accepted that you will face a risk of persecution or real risk of serious harm on return to the Syrian Arab Republic due to your imputed political opinion as a draft evader."
The Guardian reported that it was thought to be the first decision of its kind since the outbreak of the Syrian civil war.
The widely-shared article sparked widespread alarm on social media.
Freedom from Torture called the decision "despicable". The Syria Campaign said it should outrage everyone in the UK who stands up for refugees.
Louisa Loveluck, the Baghdad bureau chief for the Washington Post, commented that the decision would set an "astonishing precedent."
Kristyan Benedict, Amnesty International UK's Campaigns Manager, said it would signal an extremely dangerous shift in policy and should be reversed immediately.
Nadia Hardman of Human Rights Watch told Middle East Eye that the Home Office's decision was "just horrifying".
Numerous human rights groups have reported that Syria remains unsafe for returns.
Following today's clarification, Human Rights Watch's Emilie McDonnell said she was relieved to see the Home Office reversing its very dangerous position and reaffirming that Syria is not safe for returns.