Summary:
Charity says 2018 changes have led to inadequate legal advice from inexperienced solicitors
Date of Publication:
04 July 2019
Detention Action writes to Legal Aid Agency with serious concerns over the quality of legal advice available to immigration detainees
04 July 2019
EIN
The Financial Times reported on Tuesday that the charity Detention Action had written to the Legal Aid Agency expressing serious concerns over the quality of legal advice available to detainees in immigration detention centres.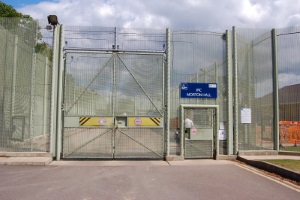 According to the Financial Times, the number of firms providing legal services in immigration detention centres increased almost tenfold last September following changes made by the Legal Aid Agency.
Detention Action says this has led to detainees being forced to accept inadequate legal advice, including from solicitors with little experience in immigration law. In addition, some experienced firms with expertise in detention law have seen their workload slashed since last year's changes.
Bella Sankey, the director of Detention Action, was quoted as saying: "On the Legal Aid Agency's watch we've seen the equivalent of doctors being thrown into specialist life-saving operations without the experience and no one to check up on them. The result has been failures in legal advice for the most vulnerable people in our country and an ongoing risk of prolonged detention and unlawful removal."
Theresa Schleicher, a casework manager at Medical Justice, told the Financial Times: "Some of the firms don't have any detention experience. They simply don't know, for example, where to get medical reports, about what happens when people are released from detention, what it means when someone is given removal orders. That stuff is crucial — it's stuff the client might not understand. They really rely on the solicitor."
In May, the charity Bail for Immigration Detainees (BID) reported that its latest survey on the quality of legal representation in immigration detention revealed serious deficiencies.
BID said: "Interviewees painted a damning picture of the quality of the legal advice surgeries. Of 51 individuals who made a legal advice surgery appointment with the duty solicitor, only 12 were given specific advice about their case. There were 12 individuals who were told by the solicitor that their case couldn't be taken on because of reasons to do with eligibility for legal aid, and not a single one had been informed of the possibility of applying the Legal Aid Agency for Exceptional Case Funding. Only 43.1% of individuals who currently have a solicitor said that their solicitor had applied for bail.
"It was clear that the legal advice surgeries have a poor reputation in detention. Numerous interviewees complained that the duty solicitors lacked knowledge and were not helpful, and one told us that they had not bothered to make an appointment after being repeatedly told by other detainees that it would be a waste of time."
Celia Clarke, BID's director, said the inherent disadvantages detainees had against the Home Office were being compounded by multiple and systemic barriers to accessing justice.
"We demand the reinstatement of legal aid for all immigration cases and an end to the inhumane system of immigration detention," Clarke said.