Summary:
Manifesto policies include a "firmer and fairer" system, new visa routes, an increase in cost of health surcharge
Date of Publication:
24 November 2019
Conservative manifesto pledges an Australian-style points-based immigration system with more controls to reduce numbers and attract the "best and brightest"
24 November 2019
EIN
Today saw the launch of the Conservative general election manifesto, following in the wake of last week's Liberal Democrat and Labour manifestos.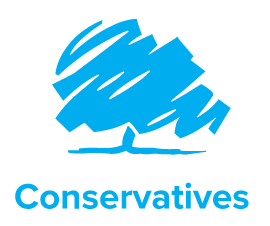 The section on immigration is relatively lengthy for a manifesto and there's no mistaking the prominence given to the central policy of introducing an 'Australian-style points-based immigration system' after the UK leaves the European Union.
The Conservatives say that their new immigration system will be "firmer and fairer" and will introduce more controls to lead to "fewer lower-skilled migrants" and a reduction in overall numbers, while helping the UK attract the "best and brightest" via new visa routes.
Another prominent policy is the requirement for migrants to continue to pay extra for the NHS outside of any taxes, and the manifesto promises to increase the cost of the existing health surcharge. So-called "health tourism" will also be targeted with additional funding given to enforcement.
Unlike the Labour and Liberal Democrat manifestos, there is no pledge to end the 'hostile (or compliant) environment', though the Conservatives say they will overhaul the current immigration system to make it "more fair and compassionate". The manifesto acknowledges that "what happened to the Windrush generation was horrific" and the party pledges to ensure that it never happens again.
Asylum receives just one sentence in the manifesto, with the party saying it will continue to grant asylum and support refugees, as well as revealing that the "ultimate aim" of the Conservatives is to help refugees "return home if it is safe to do so".
The section on immigration from the Conservative manifesto is reproduced below:
________________________________
The Conservative and Unionist Party
Manifesto 2019
[…]
Fix our immigration system
The vote to leave the EU was, among other things, a vote to take back control of our borders.
That is why a majority Conservative Government will get Brexit done, and then introduce a firmer and fairer Australian-style points-based immigration system, so that we can decide who comes to this country on the basis of the skills they have and the contribution they can make – not where they come from. Migrants will contribute to the NHS – and pay in before they can receive benefits.
Our new system gives us real control over who is coming in and out. It allows us to attract the best and brightest from all over the world. Only by establishing immigration controls and ending freedom of movement will we be able to attract the high-skilled workers we need to contribute to our economy, our communities and our public services. There will be fewer lower-skilled migrants and overall numbers will come down. And we will ensure that the British people are always in control.
Attracting the best and brightest
We want the UK to be a magnet for the best and brightest, with special immigration routes for those who will make the biggest contribution. We will create bespoke visa schemes for new migrants who will fill shortages in our public services, build the companies and innovations of the future and benefit Britain for years to come. These include:
▶ The NHS Visa. Qualified doctors, nurses and allied health professionals with a job offer from the NHS, who have been trained to a recognised standard, and who have good working English, will be offered fast-track entry, reduced visa fees and dedicated support to come to the UK with their families.
▶ Actively recruiting leaders in their field to come to the UK. The small number of the best technology and science graduates from the top universities in the world and those who win top scientific prizes will be offered fast-track entry to the UK – these people can do more than any others to drive scientific progress and help our NHS and our economy.
▶ Our student visa will help universities attract talented young people and allow those students to stay on to apply for work here after they graduate.
▶ Our start-up visa, alongside our new rules for those of exceptional talent, will ensure that we can attract the entrepreneurs of the future who want to start great businesses here in the UK.
Our Australian-style points-based system
We will prioritise people who:
▶ Have a good grasp of English
▶ Have been law-abiding citizens in their own countries
▶ Have good education and qualifications Most people coming into the country will need a clear job offer. In addition:
▶ We will not allow serious criminals into the country. If people abuse our hospitality, we will remove them as quickly as possible.
▶ We will keep track of who is coming in and out of our country.
▶ We will overhaul the current immigration system, and make it more fair and compassionate – what happened to the Windrush generation was horrific and we will ensure it never happens again. We are committed to the Windrush compensation scheme.
▶ We will treat EU and non-EU citizens equally. Regardless of whether they are from Europe or another part of the world, we welcome people who meet our criteria.
▶ We want EU citizens who came to live in the UK before Brexit to stay – and we have committed absolutely to guaranteeing their existing rights and ensuring that they feel a welcomed and valued part of our country and community after Brexit. That is why we introduced the EU Settlement Scheme.
Integration and openness
We want our party, and our Government, to represent modern Britain – a diverse and tolerant country with confidence in its own identity and values. We believe the enduring beliefs that unite us are far more important than our differences.
Our society has been enriched by immigration and we will always recognise the contribution of those who have helped build our public services, businesses, culture and communities.
We will ensure no matter where in the world you or your family come from, your rights will be respected and you will be treated with fairness and dignity.
We will tackle prejudice, racism and discrimination and address the complex reasons why some groups do less well at school, earn less at work, or are more likely to be victims of crime. We will act to improve the lives of all and reject the politics of division. Our priority is to focus on practical solutions that make a real difference to people's lives.
▶ We will boost English language teaching to empower existing migrants and help promote integration into society.
▶ We will back the National Citizen Service and promote it in schools as a way of bringing communities together. The Youth Futures Foundation will invest at least £90 million to improve employment outcomes for young people.
▶ We will improve the quality of evidence and data within Government about the types of barriers different groups face, ensuring that fairness is at the heart of everything we do.
▶ We will continue to grant asylum and support to refugees fleeing persecution, with the ultimate aim of helping them to return home if it is safe to do so.
▶ We will champion freedom of expression and tolerance, both in the UK and overseas.
▶ We will ensure that the historic contribution of migrant groups is recognised. We will maintain our support for a memorial recognising the contribution of the Windrush Generation in a prominent site in London.
Contributing to our country
It is a basic point of principle – and natural justice – that you should not be able to take out before you have put in. Of course we should help those in genuine need – especially those who have fled from persecution. But at the same time, it is both right and fair that, as in other countries, people making the UK their home should pay into the tax system for a reasonable period of time before they can access welfare. Our new immigration system will mean:
▶ People coming into the country from the EU will only be able to access unemployment, housing, and child benefit after five years, in the way non-EEA migrants currently do.
▶ We will no longer allow people to claim child benefit for children living overseas.
▶ We will require new arrivals to contribute to the funding of the NHS and will increase the health surcharge to ensure it covers the full cost of use. We will also enforce charges on those who come to our country and use our health services without contributing, doubling the budget for our health tourism enforcement unit. We will continue to offer free emergency care to anyone who needs it.
▶ In order to help communities cope better with pressures on public services, we will ensure that new GP and school places are delivered ahead of people moving into new housing developments, and will invest in technical skills and work incentives so British workers take up as many jobs as possible.
This is a package of measures that is fair, firm and compassionate – that brings the immigration system, after so many years, into line with the British people's own sense of what is right. But we cannot do any of it unless we have a strong Conservative Government that can get Brexit done.