Summary:
Chief Executive of British Red Cross says current debates speak too little about the humanity of those risking their lives
Date of Publication:
25 August 2020
British Red Cross calls for greater international co-operation to protect people claiming asylum
25 August 2020
EIN
Michael Adamson, the Chief Executive of the British Red Cross, yesterday called for greater international co-operation to protect people claiming asylum, warning that there are no easy answers to this complex issue.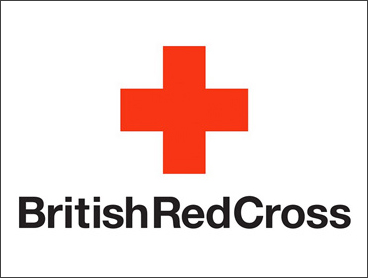 In an article on the British Red Cross website, Adamson stated: "We need to move beyond current debates, which speak too little about the humanity of those who are risking and losing their lives. We must resist choosing easier narratives, avoid focusing solely on the criminal actions of the smugglers and traffickers who cruelly exploit vulnerable people, and restrain ourselves from batting responsibility back and forth between nations and agencies."
Adamson said that last week's death of a Sudanese asylum seeker attempting to cross the English Channel and the deaths of 45 people in the Mediterranean on the same day should be a wake-up call for governments and humanitarian organisations across Europe and around the world.
"We cannot allow ourselves to be daunted by the complexity of the issues. Every person who feels compelled to risk their lives in a desperate bid to reach a safer place is a person we have failed," Adamson said.
While Adamson acknowledged the UK's proud record of giving aid and humanitarian assistance, he asked if the country is doing the right thing by people who are seeking asylum closer to British shores.
He explained: "The number of people reaching the UK's shores is small compared to the rest of Europe. Over the same five years that the Syrian Resettlement Scheme has been running, Germany has had 1.8 million asylum applications - nine times as many as the UK - and over half a million people claimed asylum in France, with a further 439,000 in Italy. Sweden, Greece, Spain and even Hungary have all had more asylum applications than the UK."
Adamson says the UK can and should be a driving force in bringing countries together to create sustainable and humanitarian responses that have saving lives at their heart: "Being a global leader in line with our values means helping to provide support and safety for people wherever they are in the world, be it near or far. If our humanity is to define us as a nation, then this needs to be true in both our words and our actions."
Meanwhile, the Huffington Post reported yesterday that Duncan Lewis Solicitors acting on behalf of the charity Detention Action have written to the Home Secretary over concerns that the UK is breaking the law by holding lone asylum seeking children who cross the Channel in "effective detention" instead of in care.
Following an increase in the number of asylum seekers crossing the Channel, Kent County Council said last week that it was unable to look after any more unaccompanied children because it has reached the limits of its capacity to provide safe care for them. The Guardian has more here.
Detention Action director Bella Sankey told the Huffington Post yesterday: "Children who have fled the world's most dangerous situations and made it to the UK without their parents deserve immediate protection and support. However, children in this situation now face effective detention by the UK Border Force for an unknown length of time in an apparent flagrant breach of UK law. This should be unthinkable in the UK in 2020 and is why Detention Action has written to the Home Office and Kent County Council for urgent clarification about the present situation and we await their responses with interest."
Matthew Leidecker, campaigns manager at Detention Action, wrote: "Make no mistake, this is child detention by any other name, and it must be stopped … The centres where it is now proposed that children are held in the care of officers, who are neither qualified or equipped to do so … are the darker, harsher, less regulated and more secretive corner of our immigration detention system."
The Home Office said Detention Action's allegations were "inflammatory and misleading".
A spokesperson for the Home Office told the Huffington Post: "Unaccompanied children arriving in Dover are cared for in the Kent Intake Unit (KIU), where they are prioritised and remain for the shortest possible period whilst the necessary welfare and security checks are undertaken, following which they are collected by a local authority and cared for by social services. The Refugee Council is currently providing support to vulnerable children arriving at KIU as part of their Children's Advice project. Border Force officers do an amazing job and take the welfare of unaccompanied children extremely seriously."