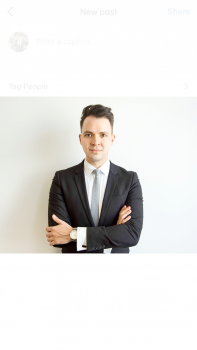 With a Ph.D. in Human Rights and Democracy, The Expert is primarily focused in the protection of Human Rights in the international scenario, working with a wide variety of immigration and asylum matters. The Expert is a Diversity and Inclusion Officer and a Legal Adviser with experience in Human Rights and International Law, previouslysponsored by The Law Society of England and Wales and benefitted from the Government Authorised Scheme to share and acquire knowledge, experience and best practices of Law and Human Rights in the United Kingdom. With practise both in Brazil and in the UK, I am skilled to deal with intricate issues and experienced in cases brought to the Supreme Court and to International Courts; The Expert aims to find trans and multi-disciplinary approaches involving Law, Critical Theory and International Jurisprudence.
As a lawyer, The Expert's experience encompasses the presentation of research and reports in human rights issues involving migrants and asylum seekers. Also, responsibilities that include research and preparation of reports on human rights and international law; sexual orientation, gender identity and sexuality; race and ethnicity; cultural practices and comparative/public international law;
As a result of their thesis The Expert is carrying out several research projects that relate to the international protection of LGBTI identities. The Expert scrutinizes decisions and propose critical and technical analysis calculating methodical approaches to problem solving and addressing the Law to concrete situations. Notable cases include the protection of vulnerable people and issues involving persecution on the basis of race, religious beliefs or sexuality (in which I specialize). With a vast amount of previous experience with management of complex situations and as a legal representative of the U.S. American Bar Association for Human Rights, The Expert has further enhanced their skills as a speaker, by taking part in speeches at Oxford University, United Nations Centre of Human Rights, and the International Red Cross in Iran. The Expert published their first book in 2017  and their first collaboration with the Law Society website in 2018. The Expert presented their final thesis in 2019 – with honours.
Occupation
Immigration Lawyer – LGBTI+ Academic and Activist
Expertise
Extensive in-country experience in Brazil.
Conducted research on the experiences of LGBTI+ Brazilians and Brazilian asylum seekers.
Conducted research on the experiences of LGBTI+ Pakistanis and Pakistani asylum seekers.
Conducted research on the experiences of LGBTI+ Caribbean / Latin American and Latin American asylum seekers.
Consultant  with LGBTQ Brazilian activists, Research Groups and NGO's partnered with Bar Associations, Universities, Government bodies, ILGA and UNaids.
Experience
The Expert has a Ph.D. in Law, in a 4 year full time programme in Human Rights and Democracy.
The Expert's thesis was approved with honours and aimed to discuss the role played by Law as a possibility of restraint and domain, but also of the (re)signification of identities: whether (International) Law may enable some limitation of identities but also the rearrangement of new ones. I analysed in depth situations such as: a) comparison of U.S. Supreme Court understandings of race and gender; b) the outcomes of one of my clients's  application to be granted asylum in the UK after being persecuted by Taliban members in Pakistan due to his sexual orientation; c)  Inter-American Court of Human Rights' jurisprudence as Karen Atala's case and Fernandez-Ortega's case – the decisions can be analysed through their findings in the protection of sexual orientation and gender identities. This was part of the discussions of their hypothesis that Law can be an instrument of expansion of identities, where they researched what is the international scenario of protections of love and affection.
The Expert also took part in a country report on transgenders's rights in Brazil, namely: "Conditions of the recognition of the civil status of transsexual and transgender people". My main contribution was on a topic about the analysis of the impact of international human rights standards and dialogues between courts––both international/domestic and domestic/domestic––in the evolution of the legal regulation of gender identity).
The Expert has been an academic visitor at Birkbeck University of London in the Law department and in the Political Theory department between April 2017 and December 2018. The Expert was benefited from the Government Authorised Scheme as a part-time worker;
As a visiting student at Kings College of London in 2018 - first semester. The Expert attended Dr Robert Wintemute classes and seminars in Equality Law and Non Discrimination Law; also, The Expert took part in the first Summer School of the Grotius Centre for International Legal Studies of Leiden Law School. My scholarship to attend the Sexual Orientation and Gender Identity in International Law Summer Course was supported by Leiden University the Ministry of Foreign Affairs;
The Expert was a member of the Brazilian Bar Association, qualified as a Lawyer, between 2012 and 2018. Also, a member of the Sexual Diversity and Gender Commission since its foundation in 2015; I have also been a Legal Advisor for the Dignidade Group that works with the protection of vulnerable LGBTI+ people in Latin America. The NGO is partnered with ILGA, UNaids and several other legal bodies in Latin America. With Dignidade Group I presented amicus curiae petitions to the Supreme Court in Brazil and engaged in activism and advocacy;
Being a human rights lawyer, academic and activist, The Expert qualified as a solicitor in Brazil 07 years ago and for 09 years now The Expert has been studying and practicing international human rights and LGBTI+ rights. The Expert has been applying my Ph.D. studies and in their experience as an activist in their work as a lawyer/legal advisor in the UK. As a human rights and immigration legal representative my routine involves working with matters of asylum seekers victims of persecution in countries as India, Pakistan, Afghanistan, Ghana, Brazil and Philippines; their biggest outcomes are from applications of people facing persecution and discrimination based in their sexual orientation and gender identity, joining research and data to bring facts and theory to the attention of decision makers.
Languages
English - Portuguese
Political groups expertise
Sexual Minorities and vulnerable people.
Other social groups expertise
LGBTI+ groups; diverse Sexual Orientation, Gender Identity and Expression of Social Characteristics; Queer, non-binary and non-conforming.
Phone
[Private to EIN members]
Address
[Private to EIN members]