Summary:
ECRE-coordinated project publishes updated, 98-page report with full overview of UK asylum system
Updated Asylum Information Database (AIDA) report on the UK published
14 March 2017
EIN
The Asylum Information Database (AIDA) earlier this month released an updated report on the asylum system in the UK. You can read it here.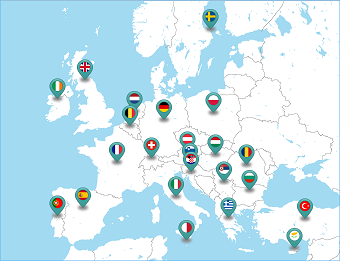 AIDA is a project coordinated by the European Council on Refugees and Exiles (ECRE) and publishes up-to date information on asylum practices in 20 European countries.
The newly updated, 98-page report on the UK provides an extremely useful overview of British asylum practice. It's the fifth update of the report and was prepared by Judith Dennis of the Refugee Council. Gina Clayton prepared the original report (and was responsible for the four previous updates).
Information for the report was obtained through a combination of desk-based research and consultation with relevant stakeholders. It draws heavily on information and analysis provided by a variety of sources, in particular the Immigration Law Practitioners' Association (ILPA), Association of Visitors to Immigration Detainees, Detention Action, and Bail for Immigration Detainees (BID).
The four main section of the report cover: Asylum Procedure; Reception Conditions; Detention of Asylum Seekers; and Content of International Protection.
As noted by ECRE, the report tracks recent developments in practice and case law governing asylum procedures, reception conditions, detention of asylum seekers and integration of beneficiaries of protection.
The report also contains information on the new Immigration Act 2016, the interim instruction replacing the suspended Detained Fast Track procedure, the extended contracts for providers of reception, the Asylum Accommodation report of January 2017 and several other legal and policy developments.
All 20 of AIDA's country reports can be accessed from here.