Summary:
Group says Government must urgently review current system so refugees are not left unsupported
Refugee Council survey finds new refugees risk homelessness and destitution
11 September 2017
EIN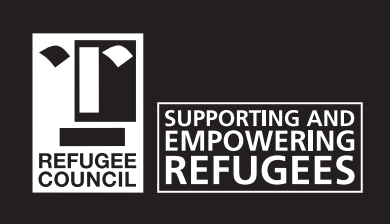 The Refugee Council said last week that the results of its new survey add to a growing body of evidence showing newly recognised refugees routinely face becoming homeless and destitute shortly after they have been granted their refugee status.
The survey (available here) was commissioned by the Guardian.
As the British Red Cross has noted, new refugees are given a 28-day move on period after which asylum support is removed, even though accessing mainstream benefits usually takes much longer than 28 days.
The Refugee Council surveyed 54 refugees who had been granted status since 2016, and found that 57% of them had slept rough or in a hostel or night shelter in the period after they were granted refugee status.
In its article on the survey, the Guardian noted that the refugees interviewed for the research were people who had approached the Refugee Council for help, so numbers cannot be extrapolated to the broader refugee community. The Refugee Council estimated, however that up to two-thirds of those granted asylum last year could be at risk.
Lisa Doyle, the Refugee Council's Director of Advocacy, said the survey corresponds with the findings of other groups and shows newly recognised refugees risk finding themselves without anywhere to live and relying on the charity of others.
The survey concluded: "The findings of this survey underline what has been documented before – newly recognised refugees face significant problems just after the point that they have been granted status. These issues can lead to destitution and homelessness which result from systems failures and the fact that Home Office support is cut off too soon. All too often voluntary organisations and friends and family are left to provide support when the safety net is pulled away."
Labour MP Thangam Debbonaire, chair of the All-Party Parliamentary Group on Refugees, told the Guardian that there were "far too many" cases that showed vulnerable refugees were being failed. Debbonaire said she felt "saddened and ashamed" to hear stories of people being forced to sleep rough after receiving refugee status.
Lisa Doyle said "The Government must not turn its back on the very people it has decided need its protection and must urgently review the current system to ensure that refugees are not left unsupported."
The Refugee Council's surveys key findings are as follows:
• The majority (32) of respondents received their Biometric Residence Permit within two weeks of being granted refugee status. However, 13 people waited for six weeks or more to receive this vital piece of identification which can prevent newly recognised refugees from being able to access services and accommodation.
• 12 people who had been receiving asylum support waited more than four weeks for their National Insurance number.
• Only one person had a job at the end of the 28 day move on period. This is not surprising given that most people seeking asylum are not permitted to work, may not have key documents in place, and be focused on securing accommodation.
• 27 people reported difficulties in opening a bank account.
• Most of these newly recognised refugees were forced to rely on charities, friends and family, and foodbanks once their asylum support payments were terminated as Home Office support dropped away and employment had not been secured. secure accommodation by the time they were evicted at the end of the move on period.
• Of the 54 respondents to the survey more than half; 31, slept rough or in a hostel or night shelter in the period after
• None of the people who were living in asylum support accommodation had managed to find they were granted refugee status.
• 30 people reported feeling uncomfortable about relying on others for food, money or accommodation, and 12 said they felt unsafe.
• Many respondents reported negative feelings after being granted refugee status, and one reported multiple suicide attempts.
• Participants reported high levels of loneliness and isolation.
The Refugee Council makes the following five recommendations to address those findings:
1. Where an application has been made for welfare benefits within the 28 days move on period, the Home Office should not cease asylum support until the first payment has been made, including where that payment is a short term benefit advance.
2. The Home Office should ensure that relevant documentation is received by refugees at the same time as they are informed of their status.
3. Government guidance to banks should advise them what documents are issued to refugees and others with leave to remain in the country so that they are encouraged to recognise them as evidence of identity.
4. Bank staff should also be familiarised with the types of ID refugees will carry. Compliance with this guidance should be monitored, possibly by the British Banking Association.
5. The Department for Communities and Local Government should provide adequate funding to local authorities and accompanying guidance to enable newly recognised refugees who are not considered priority housing need to benefit from rent deposit schemes.
The Refugee Council offers destitution support in and around its offices in the UK and any refugees in need of destitution support should visit https://www.refugeecouncil.org.uk/how_can_we_help_you/i_need_destitution_support for further details.