Summary:
Information sheets on issues affecting EU and EEA/Swiss citizens living in the UK
New collection of concise Brexit information sheets from ILPA
24 April 2017
EIN
New from the Immigration Law Practitioners' Association (ILPA) last week is a useful collection of clear, concise and accessible Brexit information sheets on issues affecting EU and EEA/Swiss citizens and their family members living in the UK.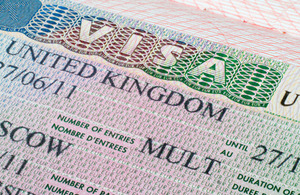 There's nine in total, with each one being two pages long.
The full list of new information sheets is as follows:
Brexit 1: The Rights of EEA and Swiss Nationals in the UK
Brexit 2: EEA and Swiss nationals and their family members
Brexit 3: EU rights of residence as a worker
Brexit 4: EU rights of residence as a self-employed person
Brexit 5: EU rights of residence as a student
Brexit 6: EU Rights of Residence as a Self-Sufficient Person
Brexit 7: Comprehensive Sickness Insurance
Brexit 8: Permanent Residence under EU law
Brexit 9: British Citizenship for EEA and Swiss Nationals
You can access all the reports from ILPA's Brexit information page here. The page includes links to additional resources, including ILPA's own EU referendum/Brexit page here with links to a comprehensive collection of letters, briefings and responses.
ILPA has also commissioned a series of papers from leading practitioners and academics to answer the question as to what a post-Brexit immigration system should look like. You can access them here.
The reports in the series are:
Approaches to Employment Migration by Nicolas Rollason and Kim Vowden, Kingsley Napley
Securing EEA Nationals' Residence Rights by Matthew Evans, Director of the AIRE Centre.
Rights to Remain after Brexit by Bernard Ryan, Professor of Migration Law at Leicester University.
After a hard Brexit – British citizens and residence in the EU by Elspeth Guild, Kingsley Napley, Steve Peers, University of Essex and Jonathan Kingham, LexisNexis
Keep an eye on ILPA's Brexit information page or subscribe to ILPA's information service for news of future resources.
As linked to by ILPA, another useful resource for EU and EEA nationals in the wake of Brexit is Colin Yeo's collection of ebook application guides. The four self help guides are aimed at EU and EEA nationals wanting to apply for residence documents in the UK. You can access them here.
Finally, also see the list of reports from Parliament's libraries and committees on the impact of Brexit with regards to immigration, residency and border controls here. The House of Commons Library briefing paper addressing the question of the post-Brexit status of EU citizens currently resident in the UK was last updated on March 28 and can be read here.