Ministry of Justice announces proposals for new fast-track system for immigration and asylum appeals
Summary:
Government publishes its response to consultation for replacing unlawful detained fast track asylum process
Ministry of Justice announces proposals for new fast-track system for immigration and asylum appeals
18 April 2017
EIN
The Ministry of Justice has today announced that a new fast-track system for immigration and asylum appeals for those in detention has been drawn up by Ministers.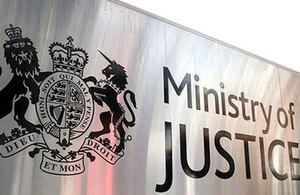 The Government suspended the detained fast track asylum process in July 2015 after a number of court rulings found the rules were unlawful.
A consultation for a replacement system was announced last October. The Government has now published its response to that consultation in a document here, outlining its plans for the replacement.
The document states: "Following a public consultation on a new process, and having paid proper attention to the judgment of the Court, we are now proposing to cut the length of time immigration and asylum appellants spend in detention. Specifically, our proposal is that the time between the Home Office's decision and determination of the appeal by the First-tier Tribunal (FtT) should be set at between 25 and 28 working days, with an additional 20 working days for determination of permission to appeal to the Upper Tribunal (UT). This will provide greater certainty to all parties and ultimately save the taxpayer money."
According to the Ministry of Justice, the proposals include new safeguards, including a case management review and giving judges strengthened powers to decide whether cases can be expedited.
Justice Secretary Elizabeth Truss said: "It is vital that foreign nationals who have no right to remain in the country should be removed as quickly as possible. We must ensure that foreign criminals and failed asylum seekers are not exploiting the justice system by attempting to stay in the UK after their claims have been rejected. Our proposals are also better for detainees as it will see their detention time cut."
The Ministry of Justice says it is now for the independent Tribunal Procedure Committee (TPC), which sets rules for tribunals, to consider whether and how the proposals should be implemented.
In response to the proposals, the Law Society warned that accelerating the appeals process for people seeking asylum who have been detained would risk undermining justice and fairness.
Law Society vice president Joe Egan said: "Rushing detained asylum and immigration appeals risks unjust decisions and unlawful removals. In an area of law where the stakes for appellants are so high, we must maintain an impeccable standard of fairness. There must be effective judicial oversight of asylum and immigration appeals. Quicker, fairer hearings can be achieved under the existing rules with a better resourced appeal system."
The Law Society said that while the proposed scheme extends from the 12 days ruled unfair in 2015 to 25 days, it still imposes a severely restricted timetable for the determination of often complex asylum appeals.
Egan added: "There is a real risk that speed would prejudice the integrity of the appeal process for people who are often extremely vulnerable and anxious, who may have suffered a terrifying ordeal."