Summary:
Net migration decreases by 81,000, new figures show 97% of international students leave after course
Large fall in net migration, number of student overstayers far lower than thought
24 August 2017
EIN
The latest quarterly migration statistics released today by the Office for National Statistics (ONS) have shown a large drop in net migration to the UK.
Nicola White, Head of International Migration Statistics at the ONS, said: "Net migration in the year to March 2017 was +246,000, a decrease of 81,000 compared with the previous year, two-thirds of this was due to EU net migration and mainly EU8. The net migration change was driven by an increase in emigration, mainly for EU citizens and in particular EU8 citizens, and a decrease in immigration across all groups."
You can read the full ONS report here. The main points from the report are as follows: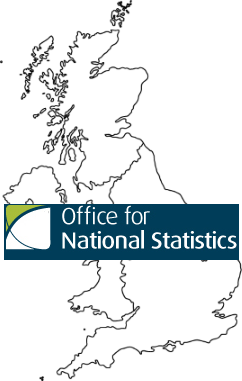 • Net long-term international migration was estimated to be +246,000 in year ending (YE) March 2017, down 81,000 from +327,000 in YE March 2016; immigration was 588,000, down 50,000, and emigration was 342,000, up 31,000 (all statistically significant changes).
• More than half of the change in net migration can be accounted for by a decrease in net migration of EU citizens (down 51,000); this was driven by an increase (33,000) in emigration for EU citizens (in particular EU8 emigration up 17,000 (both statistically significant)) and a 19,000 decrease in immigration (not statistically significant).
• Of those who immigrated to work (275,000) in YE March 2017, the majority had a definite job (188,000) but fewer came to the UK looking for work (down 39,000 to 87,000 – a statistically significant decrease over the year); for emigration to work (182,000), people moving abroad for a definite job saw an increase of 21,000 to 122,000 (statistically significant).
• Long-term immigration to study (139,000) for all nationalities saw a statistically significant decrease of 27,000 from YE March 2016, reflecting the decrease reported in YE September 2016; the majority were non-EU citizens (93,000 – down 20,000); however, the comparable number of visas issued over the same period to non-EU students for 12 months or more rose by 5% to 142,128.
• In the YE June 2017, the total number of non-European Economic Area sponsored applications to study at universities in the UK rose by 5% to 170,929 (all visa lengths).
• A total of 51,000 non-British citizens emigrated to return home to live in YE March 2017 (up from 34,000); these were mostly EU citizens (44,000, up 20,000 from YE March 16) half of whom were from EU8 countries (all statistically significant changes).
• A total of 16,211 people were granted asylum, resettlement or an alternative form of protection in YE June 2017; this is a 7% increase from 15,108 in the previous year.
In related news, the Home Secretary has today asked the Migration Advisory Committee (MAC) to complete a detailed study of the impact of international students in the UK.
It comes as media reported that fresh evidence shows that the number of international students who remain in the UK after finishing their studies is far lower then previously believed.
According to the Telegraph, new border checks introduced last year found 97 percent of international students left after finishing their studies, whereas it had previously been thought that tens of thousands would remain in the country illegally.
The Telegraph says the disclosure casts serious doubt on the reliability of the official immigration statistics.
Helen Warrell, the Financial Times' public policy correspondent, said on Twitter: "For years, the ONS has estimated foreign student overstayers at just over 100,000/yr. The true figure revealed by exit check data is 4,600."
Labour's shadow Home Secretary, Diane Abbott, told the Financial Times: "Now it seems that [Theresa May's] long-running campaign to malign international students is based on fantasy, with no evidence of a major issue with students overstaying."
The ONS today published its detailed analysis of international student migration which can be read here. The analysis conlcues that "there is no evidence of a major issue of non-EU students overstaying their entitlement to stay."
You can also read the full Home Office report on the data collected on travellers departing and arriving in the UK as part of the exit checks programme here.
Immigration Minister Brandon Lewis said: "Today's report also gives us a more comprehensive picture of the compliance of visa holders, clearly showing that the vast majority of people are following immigration rules and that the action we're taking to clamp down on illegal immigration is working."