Summary:
Crowdfunding campaign launched as scheme set for roll out to Scotland, Wales and Northern Ireland
JCWI readies legal challenge to stop further roll out of 'Right to Rent' scheme
16 May 2017
EIN
The Joint Council for the Welfare of Immigrants (JCWI) has begun a crowdfunding campaign to ready a legal challenge over the Government's 'Right to Rent' scheme.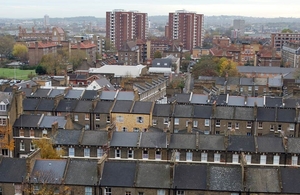 Under the scheme, all private landlords in England have to check new tenants have the right to be in the UK before renting out their property.
JCWI says it has begun pre-action correspondence to ensure that the scheme is not rolled out further across the UK without a full evaluation of discrimination under the scheme and whether or not the scheme is working.
The right to rent scheme was rolled out across England last year and, according to JCWI, is soon set to be rolled out to Scotland, Wales and Northern Ireland, though officials in the Home Office have refused to provide a definite time frame for the roll out. JCWI believes it could happen at very short notice.
JCWI said: "We are working with our legal team and with our barristers (Philippa Kaufman QC and Chris Buttler of Matrix Chambers) to make sure we are ready to challenge any such decision promptly. Once the decision is announced, it could be implemented fairly rapidly, and we must be prepared to act. We have already done the bulk of the work in gathering evidence of discrimination, but we need to do more over the coming weeks."
You can donate to the crowdfunding campaign and find out more about it here.
A report released earlier this year by JCWI found the scheme had led to foreign nationals being discriminated against by landlords. The report also found that a mystery shopping exercise suggested black and minority ethnic (BME) British citizens without a passport were more likely to be discriminated against.
Saira Grant, the chief executive of JCWI, told the Guardian: "In the face of clear evidence of discrimination under right to rent, the government must show it is not acting illegally before it presses ahead with a rollout to the rest of the UK.
"This is a scheme that not only discriminates against BME British citizens, foreign nationals and British nationals without passports, it imposes costs on landlords, agents and tenants, too. The government must carry out a thorough review – until then, any extension to other parts of the UK would be premature, dangerous, and potentially illegal."