Immigration minister updates Parliament on review into the use of paragraph 322(5) to refuse applications for leave to remain
Summary:
Caroline Nokes speaks at Westminster Hall debate on highly skilled migrants controversy
Immigration minister updates Parliament on review into the use of paragraph 322(5) to refuse applications for leave to remain
14 June 2018
EIN
Immigration minister Caroline Nokes yesterday updated Parliament on the Home Office's review into the use of paragraph 322(5) of the Immigration Rules to refuse applications for leave to remain by highly skilled migrants for tax errors and discrepancies.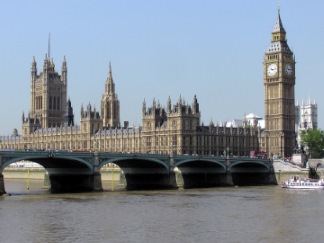 Nokes was speaking during a Westminster Hall debate on the issue.
The debate was led by Alison Thewliss of the SNP. Thewliss said the use of paragraph 322(5) to refuse applications for tax discrepancies was "highly inappropriate" as it was normally reserved for people deemed threats to national security.
Thewliss warned: "None of the migrants to whom I have spoken has any issues that should cause them to be considered a threat to national security, but the very invoking and recording of this paragraph could compromise their future work and travel. After all, what country would wish to accept somebody who had been refused by the UK on such grounds?"
Thewliss told the debate: "When an application is refused, it is incumbent on the applicant to challenge the decision through the courts. In many cases, the judge has overruled the Home Office's decision, finding it entirely disproportionate. A number of refusals appear to have been predicated on nothing ​more than the individual making an honest mistake. As far as Her Majesty's Revenue and Customs is concerned, when the correction is made, the case is closed. Some of the sums involved in those corrections are only a few pounds—sums of £1.20 and £1.60 have been reported—and many were from many years ago."
Immigration minister: paragraph 322(5) used when an individual "has not played by the rules"
The immigration minister Caroline Nokes spoke at the debate on behalf of the Government and defended the refusals for tax discrepancies, as there were "many cases" where the discrepancies were "not minor" and there were "numerous examples" of amendments to tax records being made shortly before applications for settlement.
Nokes said a review was being carried out into the use of paragraph 322(5) to ensure that Home Office safeguards had been followed correctly.
Nokes told the debate:
"The refusals we are discussing all relate to the tier 1 (general) route, which allowed individuals to come to the UK to look for work without needing a sponsoring employer. The hope was that they would make a significant economic contribution to the UK through taking up highly skilled jobs. The Government closed the route in 2011, as it had not worked as intended and, indeed, there were levels of abuse. Many applicants ended up in relatively low-paid work; an operational assessment of the route in 2010 found that 29% of tier 1 migrants were in low-skilled jobs and the employment of a further 46% was unclear. When they applied to extend their stay, many had PAYE earnings that were below what they needed to score enough points to remain in the route, but they also claimed for self-employed earnings. In some cases, the evidence showed that the claimed self-employment did not happen, and in other cases the evidence was less clear.
"We were unable at the time to carry out the same level of checks with HMRC that we can today, and applicants in those cases where the evidence was not clear were given the benefit of the doubt. Now that those same individuals are applying for settlement, we are able to make more rigorous checks with HMRC on what applicants have told us in the past about their self-employment, and compare it with what they have told us for HMRC purposes.
"Again, I want to be really clear: we do not have a policy of refusing people for making minor tax errors. We all know that many people have to make corrections to their tax records. However, there is a clear pattern that does not reflect that sort of minor correction. In many cases, more often than not, the self-employed earnings used to claim points in the tier 1 application have been £10,000 or more higher than the self-employed earnings reported to HMRC. That is not minor.
"There are numerous examples where applicants have either not amended their tax records, or have amended them several years later, only shortly before applying for settlement, so that the records match. We have even seen cases where applicants have subsequently amended their tax records back down again after applying for settlement.
"We give applicants the opportunity to explain, and we take their explanation and all available evidence into account. Any such cases must be signed off by a manager before they are refused. The review that I am carrying out is checking those safeguards to make sure that they have been followed correctly. We only refuse cases where applicants have been unable to provide a satisfactory explanation of what their self-employed activities are or why their earnings reported to the Home Office and to HMRC are so different. We will refuse cases where the evidence leads us to conclude that an applicant provided misleading information to one branch of Government or other."
Nokes said paragraph 322(5) dates back to 1994 and is used for "refusing applications where the evidence shows that an individual has not played by the rules."
She continued:
"Each case is individual and must be treated on its own merits, which is why we are using this review to make sure that no one who has made an innocent mistake has been caught up in tackling the wider abuse. That is why we have had this review, which is still ongoing. The first phase is complete, and I just wanted to indicate specific numbers. There were 281 in the first ​phase and 1,671 in the second. While I do not wish to prejudge the final conclusions, it has been very clear that they are broadly in line with what I have said this afternoon. I will report the conclusions of the review to Parliament once it is completed. [Hon. Members: "When?"] The first phase of the review, as I indicated, is already complete. As soon as the second phase, which is a significantly higher number, is done, we will report it to Parliament and to the Home Affairs Committee, as I said.
"We are aware of 427 appeals and judicial reviews in progress. Many are still outstanding, but no applicants have been successful at judicial review, and only 38 appeals have been allowed, mostly on human rights grounds. All current cases are on hold, and while it is the case the applicants' statuses are protected, it means that those who applied before their existing leave expired can continue to work, and their other rights, to rent and to NHS services, are also unaffected.
"In 50 of the cases we have considered, there has been a discrepancy in excess of £10,000 between the income claimed to HMRC and the income claimed to UKVI, and 34 of the applicants only sought to amend their tax records within the 12 months preceding the submission of an application.
"It is very important that we have a rigorous review that reports when the findings are clear. However, I would like to inform Members this afternoon that we have taken a very thorough approach with this, determined to find out whether there are any genuinely wrong refusals and to put them right."
Opposition MPs say refusals are part of the hostile environment
Speaking earlier in the debate, Labour's Afzal Khan said: "The Government's treatment of highly skilled migrants has been shocking and unfair. Such migrants who have made legitimate and lawful changes to their tax returns are being put in the same category as serious criminals and terrorists. It is not just about the treatment of highly skilled migrants; it is about a hostile environment created by this Government, who treat all migrants like criminals and cannot distinguish between legal and illegal migrants. It is also about an ineffective Department that makes absurd mistakes, refuses appeals and cannot pick up on casework trends without media outrage."
Alison Thewliss warned: "The Times reported this morning that a new visa route for migrants who want to start businesses in the UK … That is rank hypocrisy. How can the UK Government reasonably expect to attract new migrants to the country when they treat the highly skilled population who are already here, and have been for years, with such utter disrespect?"
Thewliss accused the Home Office of deliberately targeting highly skilled migrants and said the use of paragraph 322(5) was yet another example of the Government's hostile environment policy in action.
Thewliss said there needs to be a proper and thorough inquiry into the use of paragraph 322(5). "If Home Office staff are being advised to use it as a means of refusing people, they are clearly not looking at the full implications or the possible long-term impact," Thewliss said.
Lord Taverne: treatment of highly skilled migrants is "a national scandal"
Meanwhile, in a House of Lords debate on the hostile environment today, Lord Taverne of the Liberal Democrats said paragraph 322(5) was being used for "an improper purpose" and the treatment of highly skilled migrants was "a national scandal every bit as outrageous as the treatment of the Windrush immigrants."
Taverne told the Lords:
"A monstrous injustice is being perpetrated by our Government in our name. If it is not remedied, the Home Office will not only be breaking every canon of a civilised society, but ignoring one of the most basic tenets of the rule of law—the golden rule that someone is assumed innocent until proved guilty.
"How did this happen? The history is important because we must know how far the policy change means a break with the past. Originally errors in tax returns were dealt with under paragraph 322(1) of the Immigration Rules—a draconian provision specially designed for that offence—with a penalty of refusal of ILR and deportation. Under that sub-paragraph (1), at least it was the Home Office which had to prove dishonesty, but because of that, it kept losing in the courts. So in its determination to increase the number of deportations and intensify the hostile climate for immigrants, the Home Office switched to using another rule—sub-paragraph (5). This was originally intended not for tax errors but for really serious crimes, such as murder, terrorism and conduct that constitutes a threat to national security.
"That switch was a switch for an improper purpose. Furthermore—this is almost unbelievable—under that sub-paragraph, which deprives immigrants of the right to work, rent property or access to the NHS, I understand that the burden of proof lies on the migrants to prove their innocence, not on the Home Office to prove guilt—and not just innocence but that the Home Office's decision was "perverse" or "irrational". To top it all, they cannot get legal aid. What could be a greater betrayal of our traditional respect for justice and the rule of law? However, the switch proved a success. Not surprisingly, by use of this sub-paragraph, the Home Office could boast that the number of deportations has dramatically increased.
"The Secretary of State has now announced a change in policy, which gave us hope. He said that applications to refuse ILR would be put on hold. But refusals of ILRs and deportations continue. Amelia Hill cited further examples in Tuesday's Guardian. The Home Office explained that these cases had already been scrutinised by the review and that the use of paragraph 322(5) had been judged to be appropriate—an ominous explanation. Now the question arises: will those new rules apply only to tier 2 immigrants? Will they quash all applications under paragraph 322(5) and open them up for fresh consideration? If the answer is that only those who are now making applications under tier 2 are affected, the scandal that I have announced continues; it is not remedied. If, on the other hand, it is remedied, and the use of paragraph 322(5) is discontinued—and, indeed sub-paragraph (1) should also be discontinued—I would say three cheers for those who have made what is often a difficult decision in politics in admitting the Government's grave errors."