Summary:
Updated policy guidance on refugee leave says those who apply for settlement will face safe return review
Home Office criticised for new safe return reviews before refugees granted settlement
10 March 2017
EIN
The Refugee Council yesterday strongly criticised a new Home Office policy to actively review the cases of those granted refugee status or humanitarian protection after five years and assess whether or not it is safe for them to be returned to their country of origin.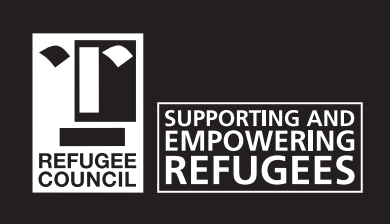 Updated Home Office policy guidance on refugee leave was published on GOV.UK yesterday and can be read here.
It was also reported on by Colin Yeo on Free Movement and by the Guardian, though the Home Office said the policy had been in place since last February.
As the Refugee Council notes, people who are granted refugee status or humanitarian protection are given five years' leave to remain before they are able to apply for permanent settlement.
The new Home Office policy guidance states: "All those who apply for settlement protection after completing the appropriate probationary period of limited leave will be subject to a safe return review with reference to the country situation at the date the application is considered. Those who still need protection at that point will normally qualify for settlement."
A Home Office spokesperson told the Guardian that the safe return reviews were introduced in February 2016 and guidance to staff was published 12 months ago on the department's website.
The spokesman added: "There has been no change in our policy. Since 2010 we have granted settlement to more than 100,000 refugees, however we have never operated a policy of automatic settlement. We consider every application for settlement on its individual merits and we're clear that protection will be granted for as long as it is needed. The UK has a long and proud history of granting protection to those who need it and that is not going to change."
Colin Yeo said on Free Movement, however, that it is only now that the official safe return review policy has been announced, changing a previous policy of effective automatic settlement after five years that had been in place since 2005.
Colin Yeo noted that the new Home Office settlement protection instruction (see here) sets out the details of the policy. Settlement may now be refused where:
1. There has been a "significant and non-temporary change in country situation"
2. There have been changes in personal circumstances
3. The refugee has returned to their country of origin or habitual residence
4. The refugee has obtained a national passport from their home country
5. There is evidence the original decision to recognise refugee status was incorrect
6. Any dependents of the refugee have travelled home or obtained a national passport
The "significant and non-temporary change in country situation" is described in the policy to mean "changes … such that the reasons for becoming a refugee have ceased to exist". The guidance further notes that, for example, "the overthrow of one political party in favour of another might only be transitory or the election of a new government may not automatically mean that there is no longer a risk of persecution for the individual refugee."
The Refugee Council said it believes that all refugees who are granted asylum should automatically be granted permanent residency and criticised the new policy, saying it would prolong the anxious limbo many refugees are forced to endure while their asylum claims are processed by a further five years as they worry about their long term futures.
Refugee Council Director of Advocacy Dr. Lisa Doyle said: "Actively reviewing individual cases after five years promises to be a costly, bureaucratic and unnecessary nightmare that completely misunderstands the fact that many refugees desperately want to return home of their own accord anyway when it's safe to do so."
Colin Yeo said the "retrograde change of policy means that any refugee granted protection in the UK will no longer be secure in their status and will be unable properly to start rebuilding their life."