Summary:
Weekly standard allowance to rise 80p from £36.95 to £37.75 from 6 February 2018
Home Office announces modest increase in cash allowance paid to asylum seekers
16 January 2018
EIN
The Home Office yesterday published its 2017 report reviewing the cash allowance paid to asylum seekers, which you can read here.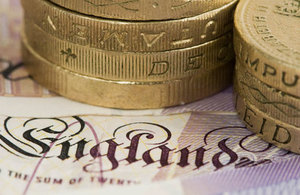 The level of the cash allowance is reviewed each year to ensure that it is adequate, and this year's report announces a modest increase in the standard allowance provided to each asylum seeker or dependant. It will rise 80p from £36.95 per week to £37.75 per week.
The change is being implemented through an amendment to the Asylum Support Regulations and will take effect from 6 February 2018.
Refugee groups had urged the Government to make a much more significant increase in the level of support.
Refugee Action argued that the cash allowance should be no less than 70% of mainstream benefits.
Mariam Kemple-Hardy, head of campaigns at Refugee Action, said in response to yesterday's announcement: "We acknowledge that the Government has responded to a consultation on the rate of asylum support by a small increase of 80p a week. But with soaring inflation and no increase to asylum support over the past three years, this should have gone much further – to at least 70% of mainstream benefits."
Kemple-Hardy added that delays in processing asylum claims means some people can be left for years struggling to survive on just over £5.00 a day.
The Refugee Council's Director of Advocacy, Dr Lisa Doyle, responded to news of the modest increase by saying: "People seeking asylum, barred from working to support themselves and frequently new to the UK, are wholly reliant on government allowances to meet their daily living needs. The long delays currently experienced by many in the asylum system means that families are forced to live on this paltry amount for months, sometimes years on end. Surely a country like ours can do better by people who have survived untold horrors and are trying to rebuild their lives."