Summary:
New report says government should prevent escalating divisions and misinformation on immigration
Home Affairs Committee says greater consensus on immigration policy is needed
15 January 2018
EIN
Parliament's Home Affairs Committee has today published an important new report which looks at how the government can achieve greater public trust and consensus on immigration policy.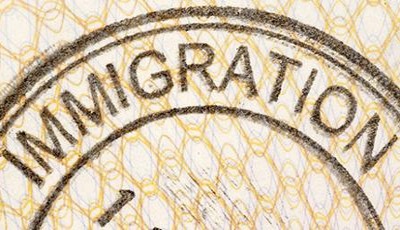 The 61-page report can be read here in PDF format or here in HTML.
The Home Affairs Committee says achieving greater consensus on immigration will require a transformation in the way immigration policy is made because in too many areas the current approach has served to undermine trust in the system.
In particular, the Committee found that the Government's target of cutting net migration to the 'tens of thousands' is not working to build confidence and does not reflect the public's view that different kinds of immigration should be treated differently.
The report states: "The continued discrepancy between the target and reality has damaged the public's view of the immigration system because it undermines trust in the state's ability to control migration in the way it intends or to deliver on its plans. Setting a long-term target or aspiration does not solve the challenge of achieving credibility, as people want to see practical steps that can be taken in the short-term."
The Committee recommends that the target should be replaced with a new framework of targets and controls based on evidence.
The report also highlights problems with the "complex and hard to understand" laws and rules, stating: "There have been 11 Immigration Acts passed in the last 50 years and amendments to the Immigration Rules are made on a regular basis with, in reality, little or no significant parliamentary scrutiny and little, if any, public consultation. This has led to many people, including immigration tribunal judges, to complain that the system has become far too complex."
With this in mind, the Committee welcomed Home Secretary Amber Rudd's recent commitment to simplifying immigration law (see here).
The Government's so-called "hostile environment" comes in for criticism in the report. The report says: "The Government should not rely on its 'hostile environment' policy as a panacea for enforcement and building confidence, especially given the current concerns about accuracy and error. We are concerned that the policy is unclear and, in some instances, too open to interpretation and inadvertent error. Not only can these errors be deeply damaging and distressing to those involved—as with letters being sent to EU nationals about their right to live in the UK—they also undermine the credibility of the system. Recent high-profile reports of the Home Office threatening to deport individuals based on inaccurate and untested information, and before an independent appeal process, risk undermining the credibility of the whole system. This is particularly worrying in advance of the need to register EU nationals in preparation for Brexit."
In summary, the report identifies five key areas where reforms are needed to build consent around a fair, principled and effective immigration policy in the UK. They are:
1) There is a lack of trust in official data, targets and decision-making on immigration policy. We need open and honest debate informed by evidence, and a new transparent way of making and debating immigration policy.
2) Rules are complex and hard to understand, and there is widespread concern that they are not enforced or are unfair. Immigration policy needs to set out fair rules underpinned by clear principles (including on contributions and common humanitarian obligations), effective management and better enforcement and control.
3) Government should avoid binary approaches which treat all immigration as the same and allow the debate to be polarised. There should be clearly differentiated approaches for different types of immigration and these must be proactively communicated.
4) Much stronger coordination is needed between immigration policy and labour market policy to ensure that immigration works for the economic and social interests of the UK and its citizens.
5) Action is needed to address the impact of immigration at local and national level—including appropriate investment in housing and public services, and strong local integration plans. Integration is immensely important but is not embedded in immigration policy. Immigration policy should be underpinned by a strategy to help communities faced with rapid population change, and should be responsive to local and regional issues.
The report concludes that there is significant common ground on which to build a consensus – including around economic benefits, the need for effective enforcement and controls, the principle of contribution, common humanitarian obligations and support for local communities to manage the impact of migration. But it also warns that the debate currently is too often divisive, with little trust in the system.
Yvette Cooper MP Chair of the Home Affairs Committee, said: "Most people think immigration is important for Britain, but they want to know that the system is under control, that people are contributing to this country and that communities and public services are benefiting rather than facing pressures. And crucially they have different attitudes to different kinds of migration. We believe people should be working together to build consensus on the benefits and address concerns about problems on immigration.
"Immigration has always been an important part of our history, economy and culture and will continue to be a crucial policy area for our future. We cannot stress enough how important it is to prevent escalating divisions, polarisation, anger or misinformation on an issue like immigration. To fail to respond risks doing long term damage to the social fabric, economy and politics of our country."
For the report, the Home Affairs Committee drew on the evidence from the "National Conversation on Immigration" launched in Parliament a year ago and involving citizens' panels all across the country, supported by the groups British Future and Hope not Hate.
British Future today published its findings from the National Conversation on Immigration, which you can read in a 78-page report here.