High Court rules Home Office redefinition of torture in immigration detention policy is unlawful
Summary:
Court rules redefining torture to only that carried out by state agents lacked "rational or evidence base"
High Court rules Home Office redefinition of torture in immigration detention policy is unlawful
10 October 2017
EIN
In a significant judgment handed down today, the High Court has ruled that a September 2016 Government redefinition of torture in immigration detention policy is unlawful. EIN members can read the judgment here.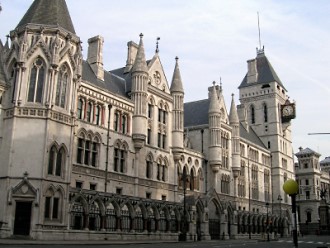 According to the Guardian, Mr Justice Ouseley ruled that aspects of the Home Office policy known as "Adults At Risk" wrongly allowed many who had been tortured overseas to be imprisoned.
The policy redefined torture to refer only to violence carried out by official state agents or terror groups holding territory.
Medical Justice, which brought the legal challenge with seven torture victims, said the High Court found that the Home Office's narrowing of the definition of torture lacked "rational or evidence base" and was unlawful.
Mr Justice Ouseley stated in the judgment: "The chief problem with the narrowed definition is that it excludes certain individuals whose experiences of the infliction of severe pain and suffering may indeed make them particularly vulnerable to harm in detention."
A Medical Justice spokesperson said: "Narrowing the definition of torture by the Home Office demonstrates its sheer contempt for vulnerable detainees whose lives it is responsible for. The Home Office should have welcomed our evidence of the policy's harm suffered by torture victims, not dismissed it.
"There is ample justification for immediately releasing all detained adults at risk so they can access the care and support they need in the community. We believe that The Home Office's denials of systemic healthcare failings for over a decade has enabled mistreatment of detainees and that its inability to stop abuse means that the only solution is to close immigration removal centres.
"For those detainees excluded by the narrower definition of torture, the policy required specific evidence that detention is likely to cause them harm – described as an "additional hurdle" in the judgment. Not only does the policy lack effective mechanisms for obtaining such evidence, it also weakened already ineffective safeguards, encourages a 'wait and see' approach where vulnerable people were detained and allowed to deteriorate until avoidable harm has occurred and can be documented. As such, the policy effectively sanctioned harm to vulnerable detainees."
According to Medical Justice, the Home Office may now face dozens of unlawful detention claims by other torture victims.