Summary:
Immigration minister says freedom of movement ends March 2019, Home Secretary says transitional period first
Government attempts to clarify post-Brexit immigration system fail to clear confusion
28 July 2017
EIN
There were seemingly contradictory statements from Government ministers yesterday about how immigration would be managed after the UK officially leaves the EU in March 2019.
Immigration minister Brandon Lewis told BBC Radio 4 yesterday that it was a matter of fact that EU freedom of movement would end in the spring of 2019.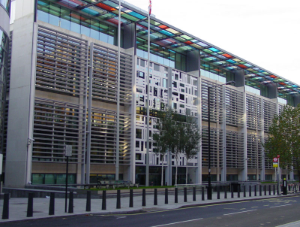 Lewis said details of how the government would manage immigration after Brexit would be revealed in a white paper later this year, and that the forthcoming Immigration Bill would go through Parliament in 2018.
"There will be a new immigration system in place from the spring of 2019 and that will be outlined in the Immigration Bill that will go through Parliament next year," the Independent quoted Lewis as saying.
A Home Office press release, however, noted that Home Secretary Amber Rudd had said there will be an implementation period when the UK leaves the EU to ensure there is no 'cliff edge' for employers or EU nationals in the UK.
According to the Guardian, Rudd said "there will be an implementation phase when new EU workers will need to register their details, and a "full, new EU immigration policy" would come into force only after this transitional period is over.
In an article for the Financial Times, Rudd wrote: "I also want to reassure businesses and EU nationals that we will ensure there is no 'cliff edge' once we leave the bloc."
The Independent said plans for immigration after Brexit have been "thrown into chaos," while the Daily Mail spoke of "Tory turmoil" as the Home Secretary and the Minister of State for Immigration gave conflicting information.
Labour's Pat McFadden told the Guardian that the Government's position on post-Brexit immigration was a "shambles". He said: "Only hours after the home secretary announces there will be no cliff edge when we leave the EU, her immigration minister announces a definite end to freedom of movement from March 2019."
The British Chambers of Commerce (BCC) had welcomed Rudd's comments, with BCC Director General Adam Marshall saying: "Amber Rudd has given EU nationals and their employers some much-needed reassurance, by signalling that any significant changes to the immigration rules for EU citizens will take place in an orderly fashion over time. Businesses need clear information to support their existing employees - and to know, right now, who they can hire with confidence over the coming years."
The Home Secretary also announced yesterday that she was commissioning the Migration Advisory Committee (MAC) to complete a detailed assessment of the role of EU nationals in the UK economy and society.
Rudd said: "The study I am asking the Migration Advisory Committee to complete is a major step in ensuring we create a system that works in the best interests of the country."
Rudd requested that MAC provide the report by September 2018.
Labour MP Yvette Cooper, chair of Parliament's Home Affairs Committee, told the BBC that she was "flabbergasted" that the Government was only now asking "these very basic questions" about EU migration.
Cooper told Radio 4's World at One that it was "either incompetence or internal arguments" that has prevented a report being commissioned sooner.
Meanwhile, Chancellor Philip Hammond today told Radio 4 that it would be some time before "we can introduce full migration controls between the UK and EU."
Hammond said there would be a transition period of up to three years from spring 2019, "dictated by the technical necessities of implementing new systems."