Court rules Government's policy of judging age of child asylum seekers based on their appearance is unlawful
Summary:
Refugee Council welcomes landmark Court of Appeal judgment on Home Office's age policy
Court rules Government's policy of judging age of child asylum seekers based on their appearance is unlawful
09 March 2017
EIN
In a judgment handed down today, the Court of Appeal has ruled that the Government's policy of judging the age of unaccompanied children seeking asylum based on their appearance is unlawful.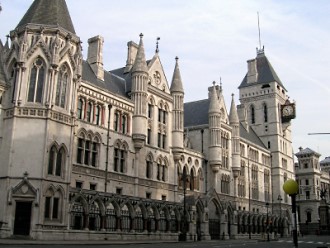 EIN members can read the judgment in Ali, R (on the application of) v The Secretary of State for the Home Department & Anor [2017] EWCA Civ 138 here.
The Refugee Council reported that today's decision unanimously confirms a previous judgment by the High Court which ruled last June that someone's age is a matter of 'objective fact' and cannot be based on physical appearance or demeanour.
The Home Office had challenged that decision.
The Guardian reported that today's "landmark" ruling means the Government could be found to have illegally detained many child asylum seekers.
Responding to the ruling, Refugee Council Policy Manager Judith Dennis said: "This ruling sends an unequivocal message to the Government: allowing officials to randomly guess children's ages and then throw them behind bars breaks the law.
"The Government must now recognise that when children's lives are in the balance it's simply not good enough for immigration officials to decide a child's future on the basis of a cursory glance.
"Now is the time for the Home Office to prove it's serious about children's safety by changing its policy and leaving decisions on people's ages to the experts."
Stuart Luke, of Bhatia Best, who brought the case, told the Guardian: "The judgment has far-reaching implications for how the government must treat vulnerable unaccompanied children and the circumstances when a power can be exercised to detain these children."
The Secretary of State had argued in last year's appeal that the claimant's case would prove "profoundly troubling for the efficient running of a fair immigration system".
The Assistant Director in the Asylum and Family Policy Team of the Home Office said in his submission that to permit detention of asylum seekers only on the basis of "objective" evidence of age was "unrealistic".
Lord Justice Davis, giving today's lead judgment, said he was "not at all unsympathetic to such arguments," but the wording of the relevant statutory provisions was unambiguous.
"If the result which I reach in this case is unwelcome to the present Government then its remedy is to amend the statutory provisions. It is not, however, a proper exercise of the judicial function to achieve such amendment by distorting the statutory language, under the guise of a purported process of statutory interpretation", Lord Justice Davis stated.