Summary:
Over 700 cases cited in Court's guide to right to respect for private and family life
Comprehensive new guide to Article 8 published by the European Court of Human Rights
13 November 2017
EIN
New from the European Court of Human Rights (ECtHR) recently is a very useful and very comprehensive guide to Article 8 of the European Convention on Human Rights (ECHR).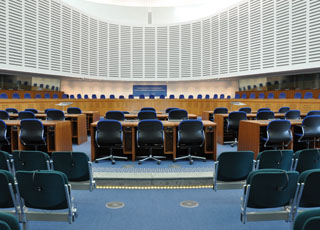 You can read the guide here (while Article 8 will need no introduction for EIN members, for those unfamiliar with it, it provides for a right to respect for private and family life).
While there's no publication date on the guide itself (or on the ECtHR website), the PDF file was created (and presumably published) last month. The text of the guide was finalised on 31 December 2016.
The guide is 101 pages long and relevant ECtHR cases are cited throughout its five chapters. Over 700 cases are cited in total.
The first chapter of the guide covers the structure and scope of Article 8, including the relation between Article 8 and other provisions of the ECHR.
The second chapter examines the concept of private life and how the definition of it has evolved in ECtHR case law in line with social and technological developments. This chapter first looks as how private life covers issues of physical, psychological or moral integrity, then looks at issues of privacy, and identity and autonomy.
Chapter three covers the definition of family life and the meaning of family, and how this has been interpreted by the ECtHR. The chapter deals separately with family life with respect to couples, parents, children, and other family members. It also considers family life with respect to immigration and expulsion.
Chapter four looks at the notion of "home" and the fifth and final chapter looks at the right to respect for "correspondence" within the meaning of Article 8.
Note that you can access all of the Court's available ECHR article guides from http://www.echr.coe.int/Pages/home.aspx?p=caselaw/analysis/guides.