Summary:
Prime Minister reassures EU nationals after "unfortunate mistake", opposition calls it disgraceful
100 EU nationals living in UK sent deportation letters in Home Office error
24 August 2017
EIN
The Home Office released a statement yesterday to urgently clarify that removal letters sent to around 100 EU nationals living in the UK had been sent in error.
A Finnish academic working at the Queen Mary University in London, Dr Eva Johanna Holmberg, was one of those who received the letter. Her situation received considerable coverage on social media. Dr Holmberg is married to a British national and has been living in the UK for a number of years.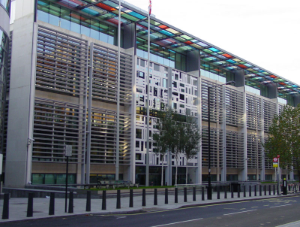 The Guardian reported that when it asked the Home Office for clarification of her situation, the department immediately backtracked and said the letter had been sent by mistake.
According to the Evening Standard, the academic received the letter last Thursday in which she was told by Home Office officials that "a decision has now been taken to remove you from the United Kingdom in accordance with section 10 of the Immigration and Asylum Act 1999".
The letter said she was considered "a person liable to administrative removal...as you have failed to evidence that you are exercising Treaty rights in the United Kingdom", and warned she was "a person who is liable to be detained".
The Home Office said yesterday that around 100 such letters had been sent in error.
A Home Office spokesperson stated: "A limited number of letters were issued in error and we have been urgently looking into why this happened. We are contacting everyone who received this letter to clarify that they can disregard it. We are absolutely clear that the rights of EU nationals living in the UK remain unchanged."
Prime Minister Theresa May called it an "unfortunate mistake" and told the BBC the Home Office had "moved quickly to contact all the people who had received these letters and to reassure them that they were not going to be deported".
"I want to reassure all EU nationals here in the United Kingdom that their rights and status here in the UK has not changed," May added.
Speaking to the Guardian, the Finnish academic at the centre of the story said she believed the error was evidence of serious failings at the Home Office: "I believe this is a case of incompetence … They don't have enough resources to handle their application procedures and there is, so to speak, a fault inbuilt in the system."
Labour's Yvette Cooper, chair of Parliament's Home Affairs Committee, told the Guardian that the error was disgraceful.
"We cannot afford for the Home Office to make mistakes like this … Ministers will need to set out how many other errors have been made, and what is being done to remedy them. I am very concerned about the Home Office's capacity and capability to deal with changing arrangements for EU citizens. The Home Affairs Select Committee will be taking evidence on this when parliament returns," Cooper said.
Ed Davey, Liberal Democrat Spokesperson for Home Affairs, said: "These letters shame Britain. EU nationals who have made their lives here are already facing huge uncertainty over Brexit. It is appalling that some are now being officially threatened with deportation." Davey said Home Secretary Amber Rudd should personally write to apologise to each of those affected.
According to the Guardian, Dr Holmberg had applied for a Qualified Person certificate in March 2017 to confirm her right to remain in the UK, but it was rejected due to a technicality and she did not follow-up the rejection.
Dr Holmberg's lawyer, Christopher Hussey of Arlingsworth Solicitors, told the Independent: "The removal decision stems from an earlier decision to refuse her application for a registration certificate, which decision we also consider to be unlawful on the basis that Dr Holmberg is exercising her free movement rights in the UK as a worker."