Foxley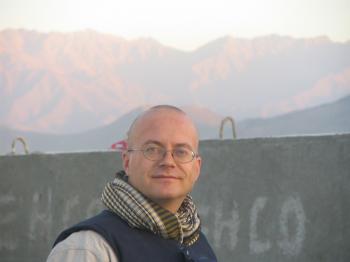 Tim has been studying Afghanistan since 2001 as a UK government political and military analyst and also at the world-acclaimed international think-tank, SIPRI, in Stockholm. As of September 2016, he has completed over 160 Afghanistan Expert Reports for over 45 law firms. He is very responsive to short notice deadlines, has a quick turnaround time and he is very happy to discuss early initial thoughts to assist you and your client at no obligation. He has excellent impartial research, analysis and communication skills and was awarded an MBE for his Afghanistan work in 2005.
Occupation:
Independent analyst running a political/military research company specialising in issues concerning Afghanistan and the surrounding region
Expertise:
Tim has produced over 160 Expert Reports, covering a range of issues that include: security situation in specific regions, provinces and districts; mental health of the client; forced recruitment by insurgent groups; child recruitment and issues related to children; searching for relatives and family tracing; document and photograph plausibility; land disputes; blood feuds; night letters; conflict history across the country; the capabilities of the Afghan army and police forces ("sufficiency of protection") and the security, social, economic and welfare risks inherent in returning clients to Kabul and other areas of Afghanistan.
He has been researching and analysing the political and military situation facing Afghanistan and the surrounding region since 2001: within the UK MOD from 2001 – 2006 and from 2010 - 2011 and within the Stockholm International Peace Research Institute (SIPRI) from 2006 - 2010. He was awarded the MBE for work on Afghanistan in 2005. He has undertaken several visits, field trips and operational tours in Afghanistan since 2002. In October 2011, he completed a second civilian operational tour as a political/military analyst within the ISAF headquarters in Kabul, where he regularly briefed senior military and political officials. He produced a paper for the commander of ISAF analysing the Taliban's use of the media and ways to engage non-militarily with the Taliban. This paper was passed to the White House.
Previous posts:
He was a researcher in the SIPRI Armed Conflict and Conflict Management programme from late 2006 to late 2010, specialising in studies of Afghanistan and the region. He conducted in-depth, structured research and produced analysis and papers regarding Afghanistan. He attended or organised conferences on a range of Afghanistan and regional security and politics-related subjects and gave numerous interviews across a variety of TV, radio and the printed press. He undertook several projects commissioned by the Swedish Ministry of Defence and briefed the Swedish Parliamentary Defence Committee. He ran an Afghanistan-related blog featuring political and military analysis, hosted on the SIPRI website and undertook a field trip for two weeks with the Norwegian Provincial Reconstruction Team in 2008 in North West Afghanistan as an independent researcher. He has presented own impartial analysis, views and ideas to a range of civilian and military audiences, including RUSI and NATO Headquarters.
For the period July 2009 to December 2009 (and while working at SIPRI), he was employed by the UK Foreign Office as a secondee to the Swedish Ministry of Foreign Affairs to advise on political and security matters concerning Afghanistan during the Swedish Presidency of the EU.
Experience:
His researching, writing, analytical and communication skills are excellent, with strong emphasis and training to produce impartial analysis. He has been security-vetted to the highest levels since 1987. He is very comfortable working to short deadlines during fast-moving situations. As of March 2015, he has produced over 90 expert reports for 32 separate law firms.
Worked for the UK Ministry of Defence from 1987. From 1992 to 2001, was a political and military analyst for the UK MOD, covering a range of topics – Eastern Europe, the Balkans and Russia.
Publications:
Ministry work is classified, but has covered a very wide spectrum of Afghan-related issues; security situation, the insurgency, governance, the development of the Afghan army, police and other security institutions, the Taliban, warlords, the economy, refugees, neighbouring countries, crime and justice, ethnic and tribal, media, societal and infrastructural matters. Has produced a paper for the commander of ISAF, General Allen, analysing the Taliban's use of the media and ways to engage non-militarily with the Taliban. This paper was passed to the White House.
Academic papers/articles
"Changing the message: improving the prospects for conflict resolution in Afghanistan", paper for Swedish Defence Research Agency, February 2015
"Revolutionary Outcomes? How the Afghanistan Conflict might evolve after 2014", Master's Degree thesis paper, August 2013.
"Messaging the Taliban", chapter in DIIS paper "Taliban talks: past present and prospects", Mar 2013
"Deciding the surge: Obama reinforces the war in Afghanistan", Master's Degree course paper, Jan 2013
"Conflict and Development in Afghanistan since 2001: a critical analysis based on Duffield and Uvin", Master's Degree course paper, Oct. 2012
"Countering Taliban information operations in Afghanistan", for US Department of Defence's National Defence University in their PRISM Journal of the Centre for Complex Operations, September 2010.
"Afghanistan's neighbours: Great Game or Regional Approach?", paper commissioned by Swedish Ministry of Defence, August 2010.
"The Taliban's use of fear: Countering adversary use of fear appeal", commissioned paper for UK defence research agency, Qinetiq, February 2010.
"The Battle for Hearts and Minds in Afghanistan: the effectiveness of Taliban Information Operations and related communications activities", paper commissioned by Swedish Ministry of Defence, March 2009.
"Where are we with the Afghan police force?", published in European Security Review, No. 43, March 2009.
"Security and politics in Afghanistan: progress, problems and prospects", chapter for SIPRI Yearbook 2009.
"The Provincial Reconstruction Team concept in Afghanistan – progress, problems, prospects and the Norwegian experience", paper commissioned by the Norwegian Peace Council, November 2008.
"Where will Afghanistan be in 1, 5 and 10 years?", paper commissioned by the Swedish Ministry of Defence, October 2008.
"Taking the media battle to the Taliban", published in NATO Review (Afghanistan Part 1 – the issues), August 2008.
"The Taliban's propaganda activities: how well is the insurgency communicating and what is it saying?", SIPRI Project Paper, June 2007.
Countries of expertise: