The right-hand side of any search page will show the search filters that are available to you. You can use the filters to select options to narrow down your search results.
The filters are beneath the search summary and the sorting options.
Click to expand or collapse the various filters (the white triangle symbol on the left denotes a block that can be expanded and collapsed):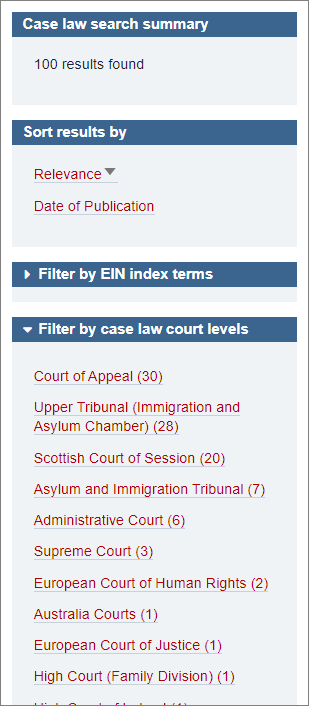 The filters will change depending on the search you are performing (e.g., you can filter by court level for a case law search, you can filter by country for a country reports search).
The figure in brackets at the end of each filter option shows how many items selecting that filter will find.
You simply click on a filter option to select it and apply that filter. When a filter option is selected, you will see a (-) to the left of that filter option denoting that it is selected. The search summary will also show which filter options you have selected.
You can click again to select multiple filters. Note that filters on EIN are inclusive - if you select to filter by two different EIN index terms, your search results will contain items with either index term (rather than only items with both).
For example, the search in the screenshot below has been filtered by court level and both the Court of Appeal and the Upper Tribunal have been selected. This means that cases from both courts will be in the filtered results: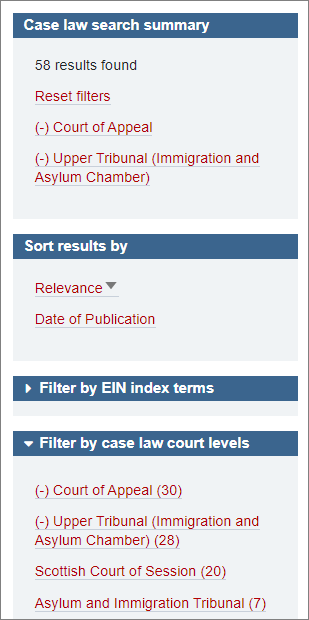 You can click on any selected filter to deselect and remove it.
The search summary also includes an option to 'Reset filters' which will remove all applied filters.