Summary:
Petition asks the Home Secretary to grant the right to work in the UK for people seeking refugee status
Refugee Action calls for support for campaign to allow asylum seekers to work
10 October 2018
EIN
Refugee Action last week called upon people to support its campaign to overturn the ban that prevents asylum seekers from working.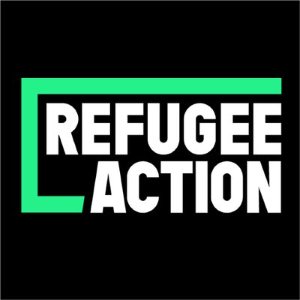 The charity has set up a petition asking the Home Secretary to grant the right to work in the UK for people seeking refugee status and you can sign it here.
Refugee Action says people seeking refugee status in the UK are banned from working while they wait months, or even years, for a decision on their asylum claim and instead have to live on just £5.39 per day.
"We think that's wrong. We believe that people who have risked everything to find safety should have the best chance of contributing to society and integrating into communities. This means giving people seeking asylum the right to work so that they can use their skills and live in dignity," the charity said.
A 13-page activism pack for people supporting the 'Lift the Ban' campaign is available to download here.
The Lift the Ban coalition – consisting of refugee organisations, faith groups, trade unions and others – is calling for the right to work for people seeking asylum and their adult dependants after six months of having lodged an asylum claim or further submission.
According to the activism pack, the restrictive approach that the UK takes on the right to work makes it an outlier within Europe, as in almost all other European states people are given an opportunity to support themselves at an earlier stage and with fewer restrictions.
A recent study by the think-tank British Future found that 68% of the public agreed that people seeking asylum should have the right to work, and Refugee Action says early access to employment would help asylum seekers integrate into UK society and encourage them to be self-sufficient.
The activism pack provides detailed practical advice that supporters of the campaign can take, such as contacting or arranging a meeting with your local MP or local councillors.