Summary:
Court of Appeal recognises core principle that "a child is foremost a child before he or she is a refugee"
Court of Appeal gives guidance on the fair determination of asylum claims by children
02 August 2017
EIN
A press release by Garden Court Chambers yesterday noted that an important judgment by the Court of Appeal last week gives guidance on the general approach to be adopted in law and practice by the First-tier and Upper Tribunals (Immigration and Asylum Chamber) on the fair determination of claims for asylum from children, young people and other incapacitated or vulnerable persons whose ability to effectively participate in proceedings may be limited.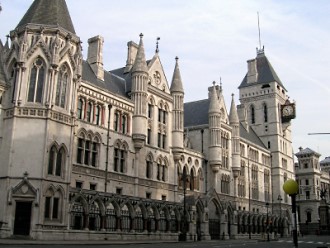 EIN members can read the judgment in AM (Afghanistan) v Secretary of State for the Home Department [2017] EWCA Civ 1123 here.
The guidance covers core issues such as the assessment of credibility from impaired or vulnerable witnesses, their participation in tribunal hearings, the need to ensure procedural fairness and the role of the common law in supplementing rules, the tribunal's power to appoint litigation friends and the urgent need to define the role and authority given to litigation friends.
Garden Court says that the Court of Appeal recognised the core principle that "a child is foremost a child before he or she is a refugee" (paragraph 35) and has outlined the importance of establishing ground rules that should be adopted through case management at appeal hearings to ensure procedural fairness.
Garden Court Chambers added that a number of other important core principles in the determination of asylum claims were also restated and underlie the judgment, including:
Assessments of personal credibility were not a substitute for application of the criteria for refugee status, which had to be holistically assessed
The conclusions of medical experts findings had to be treated as part of the holistic assessment
Medical evidence could be critical in explaining why an account might be incoherent or inconsistent
Credibility had to be judged in the context of the known objective circumstances and practices of the relevant state
The highest standards of procedural fairness were required (paragraphs 21-22)
Garden Court's Stephanie Harrison QC and Raza Halim represented the 15-year-old Afghan appellant in the case.
In the judgment, the Court of Appeal found that the First-tier Tribunal had failed to take proper account of the appellant's age, his vulnerability and learning difficulties when assessing his credibility and reliability.